China's Long March 5B rocket to commence maiden flight in 2020
2019-10-17 16:41:48 Ecns.cn Mo Hong'e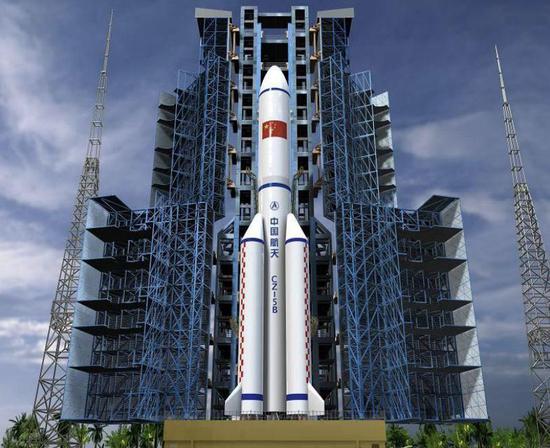 China's heavy-lift Long March 5B rocket. (Photo/Courtesy of China Manned Space Engineering Office)
(ECNS) -- China's heavy-lift Long March 5B rocket will conduct its maiden flight next year amid efforts to build China's Tiangong space station around 2022, according to China Manned Space Engineering Office (CMSEO).
The new generation carrier rocket is a variant of Long March 5 and has the largest carrying capacity to low-Earth orbit.
The rocket will be 53.7 meters long with a launch weight of 837.5 tons and a payload of more than 22 tons, according to China Aerospace Science and Technology Corporation.
China is also making smooth progress in research on the space station, said the CMSEO.