China's panda icon A Pu makes debut in Japan
2019-07-01 13:25:41 Ecns.cn Mo Hong'e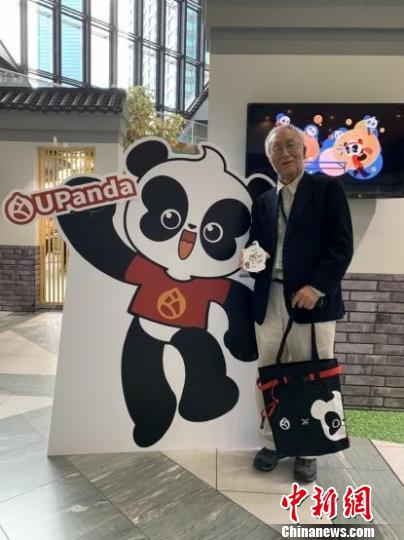 The Chinese cartoon panda A Pu made its international debut in Osaka. (Photo/China News Service)
(ECNS) -- The Chinese cartoon panda A Pu has made its international debut in Osaka after becoming the official global representative of China's giant pandas.
A Pu was selected as the global panda icon in an international design competition organized by the China Intercontinental Communication Center and the China Conservation and Research Center for the Giant Panda.
A Pu is a huge fan of table tennis and wears a red T-shirt with an image on it of the animal's favorite food, bamboo shoots. its eyes are heart-shaped, suggesting sentiments of love and caring.
Coinciding with the debut, a rPET bag made from recycled plastic materials under the brand of A Pu was sold in Osaka to raise funds for a charity project to protect the habitats of wild giant pandas.
While on show, Japanese visitors both young and old showed great interest in A Pu and left their best wishes on UPanda prayer labels, also made of environmentally friendly materials.
Kōsei Ono, a Japanese cartoon critic and comic translator, painted an image of A Pu's world tour by plane.
Cultural products that feature A Pu will be promoted to boost exchange between China and the world in filmmaking, science and technology research, art and branding, among other endeavors, according to the China Intercontinental Communication Center.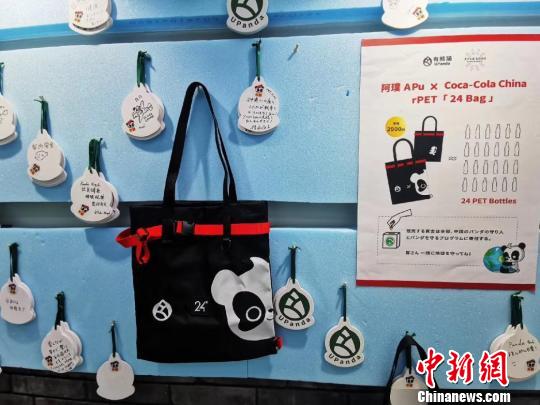 The Chinese cartoon panda A Pu makes its international debut in Osaka. (Photo/China News Service)