Precious clay-type lithium deposits discovered in Qaidam Basin
2022-09-22 Ecns.cn Editor:Mo Hong'e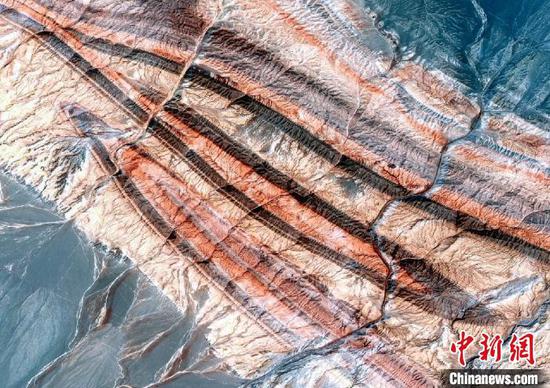 This file photo shows a satellite image of the Qaidam Basin in Qinghai Province. (Photo provided to China News Service)
(ECNS) -- Clay-type lithium deposits have been discovered in the Qaidam Basin of Qinghai Province, according to the Fourth Geological Exploration Institute of Qinghai.
The lithium deposits in Qinghai are related to salt lakes, said Chen Jianzhou, chief engineer of the institute.
Clay-type lithium resources are mainly distributed in the United States, Mexico, Serbia and other countries and southwest China.
A lithium resource is considered an "energy metal in the 21st century" and is important for the development of new energy and new materials.
The discovery indicates that there are promising mineral resources in the Qaidam Basin.