Foreign experts in high hope of Chinese tourism rebound
2023-02-07 Ecns.cn Editor:Chen Tianhao
(ECNS) -- As China adjusts its COVID-19 policies, Chinese tourists gradually come back to the tourism market. While expecting China's adjustment to drive a powerful recovery of global tourism, some foreign experts showed disapproval of the restrictive measures imposed by some governments on Chinese tourists.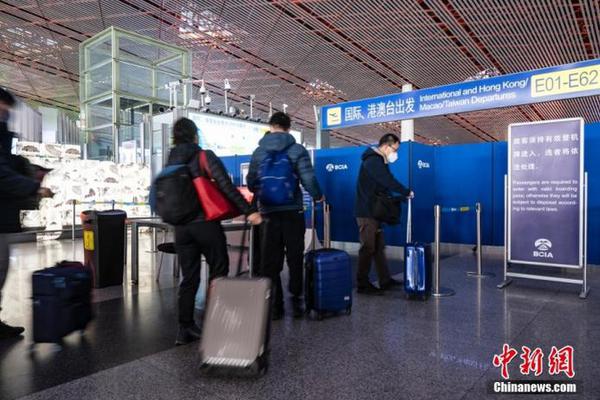 Tourists ready to board at Terminal 3 in Beijing Capital International Airport after China readjusted the COVID-19 measures on Jan 8. (Photo/China News Service)
According to statistics from China's Ministry of Culture and Tourism, 308 million domestic trips were made during the Spring Festival holidays, a year-on-year increase of 23.1 percent. In addition, the domestic tourism revenue reached 375.8 billion yuan ($55.7 billion) during the period, a year-on-year increase of 30 percent. The figure suggests a powerful rebound in tourism, boosting confidence for future development.
"The next decade is going to definitely be very good for Chinese tourism, and economic growth will resume," said Chris Ryan, Professor at the School of Management and Marketing of the University of Waikato and director of the China-New Zealand Tourism Research Unit, in an exclusive interview with China News Network.
He notes that as the world's foremost tourist-generating and tourist-receiving country, China's adjustment is essential to the world.
The tourism industry accounts for about 10 to 12 percent of the global GDP, according to Prof. Dimitrios Buhalis, director of the eTourism Lab and vice-director of the International Center for Tourism and Hospitality Research (ICTHR) at Bournemouth University.
The more people have the ability to travel, the more they can contribute to the global economy, he said, adding that apart from leisure tourism, China's burgeoning business tourism industry is also a huge market.
Prof. Buhalis believes China's tourism industry will exceed the pre-pandemic level, although it's going to take a little bit of time. After so many visits to China, he noticed the zeal of Chinese people for traveling and experiencing the world.
Looking even further, Prof. Ryan estimates that after 2035, China will see a growing older population who might want to travel on cruise, and also a new trend led by Gen Z and the younger generation whose "concepts of travel include traveling gaming and hyper-reality."
Speaking of the restriction measures some countries have taken against tourists from China, Prof. Ryan thinks such restrictions "don't make any sense". He adds that for those governments, it's a reassurance spectrum not aimed at the real science that exists behind things.
Sandra Carvao, Chief of Market Intelligence and Competitiveness at UNWTO, notes that the "measures need to be proportionate and be based on science and data. That is the most important thing".