Novel coronavirus: Expats in China offer help in difficult times
2020-02-04 CGTN Editor:Gu Liping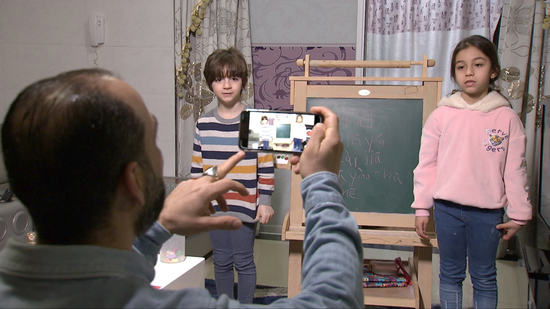 Jordanian businessman Loay Asad offers help through donations and sharing encouraging information. /CGTN photo
While many foreigners in China have headed back to their home countries amid the outbreak of novel coronavirus, those who stayed back are not only taking care of themselves based on doctor's advice, but also offering help to contain the virus.
"Go on, China," Loay Asad, who is staying at home since the outbreak, takes video of his daughter and son saying some encouraging words online, hoping to encourage Chinese children and reminding them to take care of themselves.
Asad told CGTN his family members spent most of their time at home after following doctor's advice and they do sports, make food and watch TV together during the difficult time. But at the same time, they feel like offering help to their home-away-from-home since Chinese people help them every time and they have a good, safe life here, so they feel like they need to give back.
The Jordanian businessman and his family, who have been living in the eastern Chinese city of Yiwu for over 12 years, have also donated packages of medical supplies and food to those who are helping contain the virus. And he is not the only one to give help.
Yemeni Doctor Ammar Albaadani is also helping by providing professional medical suggestions via Wechat, a Facebook-like platform, to clarify online rumors and curb the spreading panic.
The doctor told CGTN that about 20 of his friends asked him about the epidemic everyday and replying to them one by one takes a lot of time. Therefore, he found out that it's better to make videos and share them on his Wechat Moments to amplify his voice. He believes the advice and notices that he shared on his Moments can help a lot of people after his friends shared these videos to more people.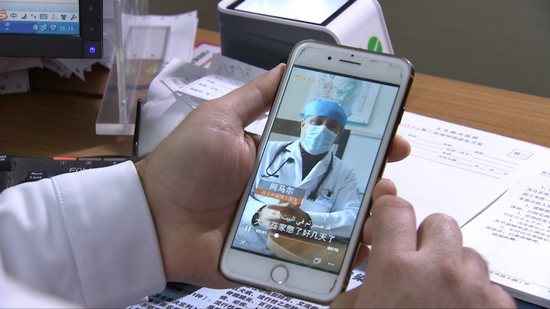 Yemeni doctor Ammar Albaadani makes medical information videos to help reduce panic among people and contain the virus. /CGTN photo
Albaadani mentioned that the current rumors about the epidemic online also worry him so much and he feels obliged to set the records straight and relieve public anxiety by sharing more medical information.
"For example, they have said you can't receive Chinese goods, Chinese packages, because they may continue the virus. As a doctor, I have this mission to say the truth and tell the people," Asad told CGTN, "The virus can't live longer on surfaces. It needs a host, so don't believe such rumors."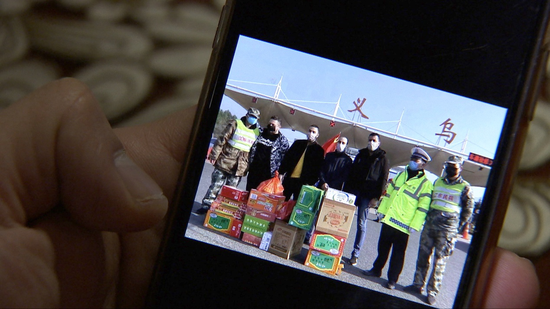 More foreigners are joining the battle against the novel coronavirus. /CGTN photo
More than 15,000 merchants from over 100 countries around the world live in the city of Yiwu. In face of the novel coronavirus, a growing number of foreigners like Asad and Albaadani are now joining the battle. They believe the hard times will soon be over as people come together.