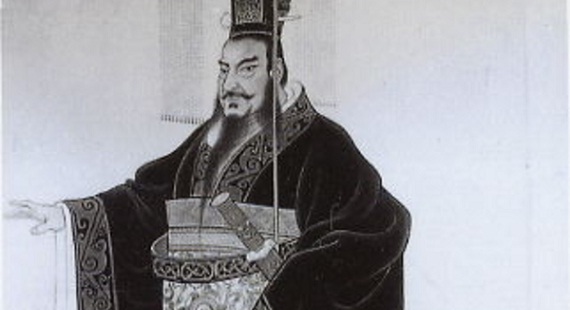 Qin Shi Huang (秦始皇) (259-210 BC) is known as the first emperor of unified China. As a tyrant, he enjoyed his reign to the fullest, and no one else, even assassins, could not get rid of him. Yet, his own ambitious pursuit of immortality was said to be the cause of his death. Desiring immortality, he religiously drank an elixir of life made out of mercury till his death at the age of 49.
The Emperor, having conquered all enemy states, had everything he could attain—power, fame, and wealth. However, his desire went beyond these desires and he wondered: "Why don't I be immortal or die trying?" A number of stories reveal his desperate attempts were real.
According to Shiji (史記), an alchemist Xu Fu (徐福) told the Emperor about the legend of a thousand-year-old wizard in the Penglai Mountain. So the emperor sent him on a quest to unravel the mystery of immortality with hundreds of children. However, none of them returned, due to the fear of being executed upon an empty-handed return.
In the meantime, while waiting, the Emperor asked alchemists to produce elixirs of immortality, which was the ultimate goal of Chinese alchemy—different to that of Western alchemy, which was to produce gold. Alchemists used mercury as the main ingredient in those elixirs because they thought its unique characteristic could be the key to eternal life.
Believing mercury would bring immortality, the Emperor, some claimed, even created a river of mercury surrounding his own tomb. The Emperor joyfully kept taking the 'immortal' medicine which, obvious to people now, could not be the savior of his life. As a result, he died trying to be immortal. Ironically, he could have lived longer if he hadn't desired immortality.
Watch out for poisons!
Cover Image from ifeng.com
Article by Hideto Akasu