Constructors work in the Tunnel 2 of Jakarta-Bandung High-Speed Railway in West Java province, Indonesia, August 25, 2022. (Photo provided to China News Service)
As the last tunnel-lining of the Tunnel 2 was finished, it is ready for track-laying work.
All 13 tunnels along the line have been connected, laying a solid foundation for the completion of the whole project and openning to traffic in June 2023.
The Jakarta-Bandung High-Speed Railway is the first high-speed railway project launched overseas that fully uses Chinese technology, standards and equipment.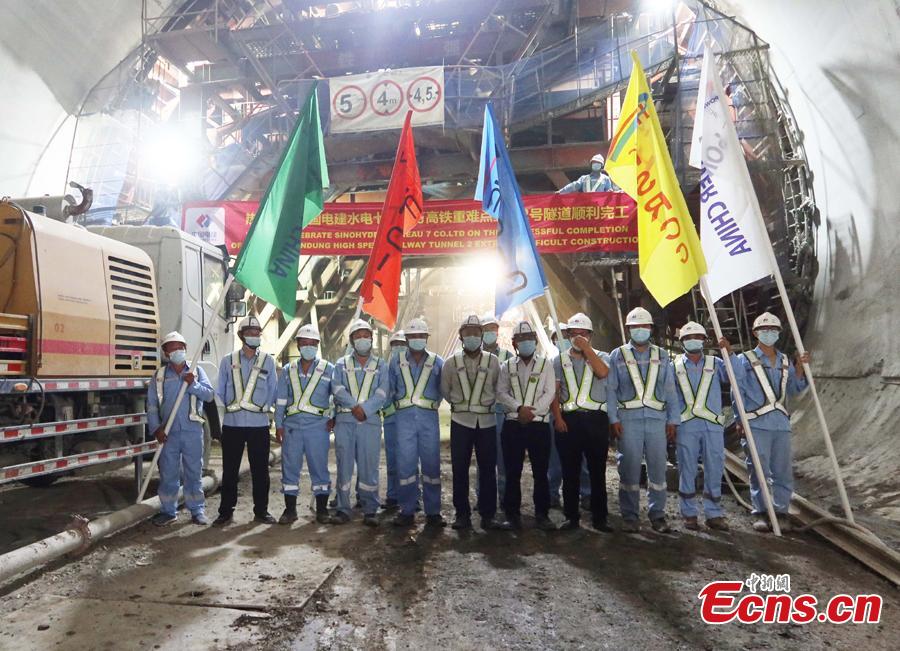 Constructors celebrate after the last tunnel-lining of the Tunnel 2 of Jakarta-Bandung High-Speed Railway was finished in West Java province, Indonesia, August 25, 2022. (Photo provided to China News Service)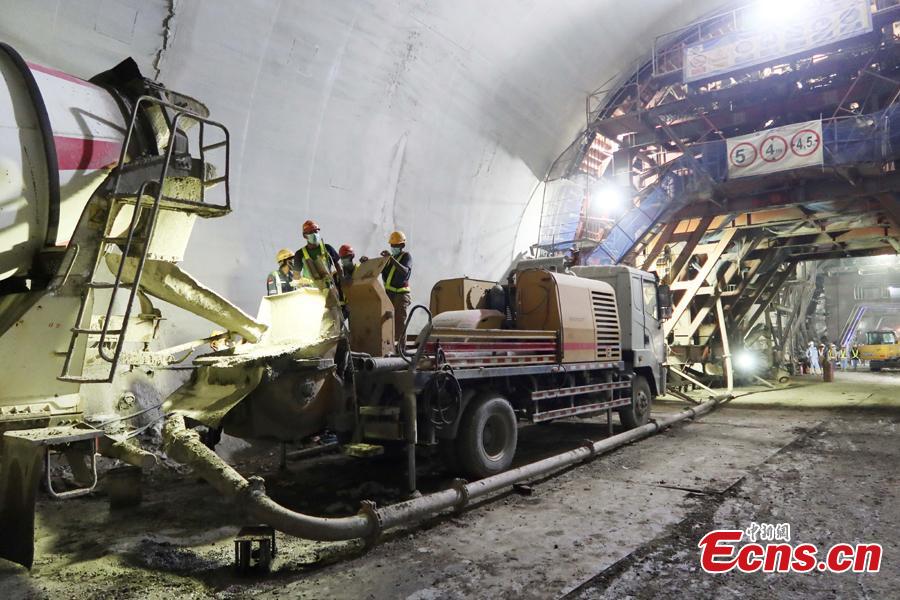 Constructors celebrate after the tunnel-lining of the Tunnel 2 of Jakarta-Bandung High-Speed Railway was finished in West Java province, Indonesia, August 25, 2022. (Photo provided to China News Service)