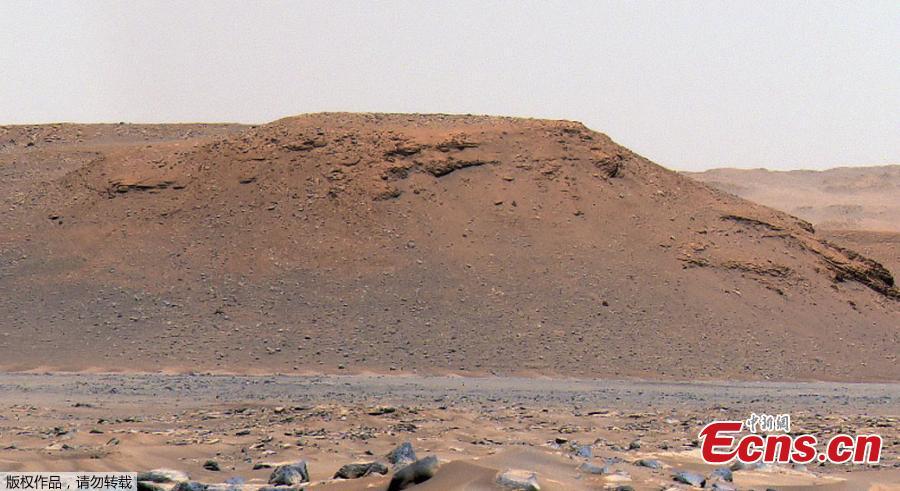 The escarpment the science team refers to as "Scarp a" is seen in this image captured by Perseverance rover's Mastcam-Z instrument on Apr. 17, 2021. (Photo/Agencies)
Images taken by NASA's Perseverance Mars Rover have provided scientists with their strongest indication yet that they might find signs the red planet once harboured life.
A new paper, from the rover's science team published in the journal Science on Thursday (Oct. 7, 2021) details how the hydrological cycle of the now-dry lake at Jezero Crater is more complicated and intriguing than originally thought.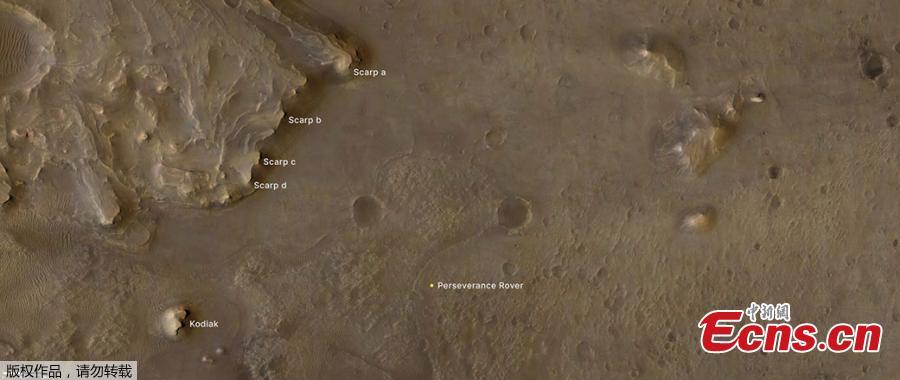 This annotated image indicates the locations of NASA's Perseverance rover (lower right), as well as the "Kodiak" butte (lower left) and several prominent steep banks known as escarpments, or scarps, along the delta of Jezero Crater. (Photo/Agencies)

The picture shows the traces left by the Perseverance after it collected the first rock samples from Mars. (Photo/Agencies)