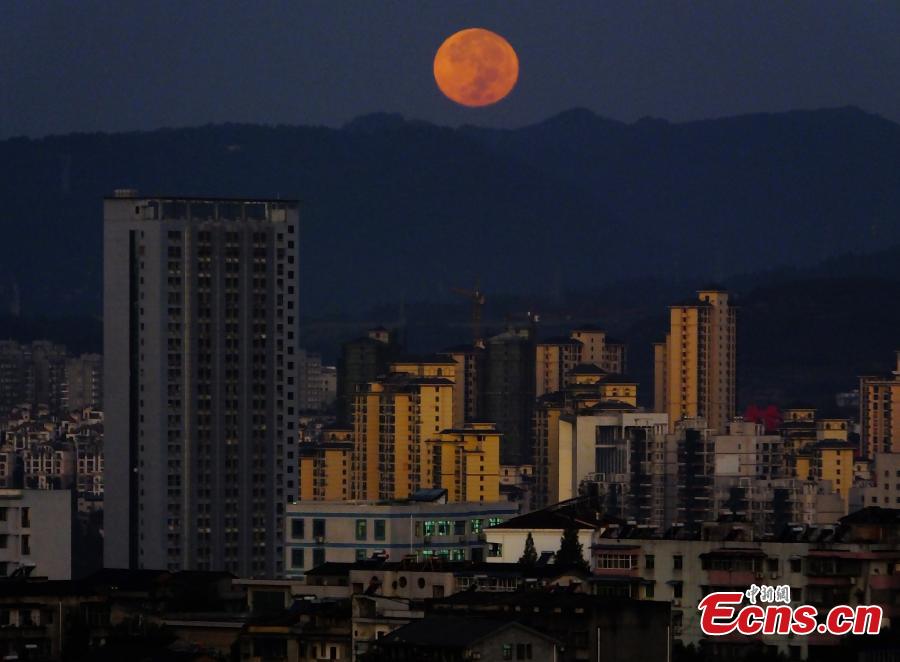 The waxing moon hangs over the city complex at the dawn of Yichang City, central China's Hubei Province, Sept. 21, 2021. (Photo: China News Service/Liu Debin)
The festival represents family reunion and good blessing of harvests. People will eat mooncakes, drink osmanthus wine and offer sacrificial food on this day.
Folk sayings believe that the moon waxes to its fullest on the 16th day of the lunar month, while the fullest moon falls on the 15th day this year and this will occur in the following two years.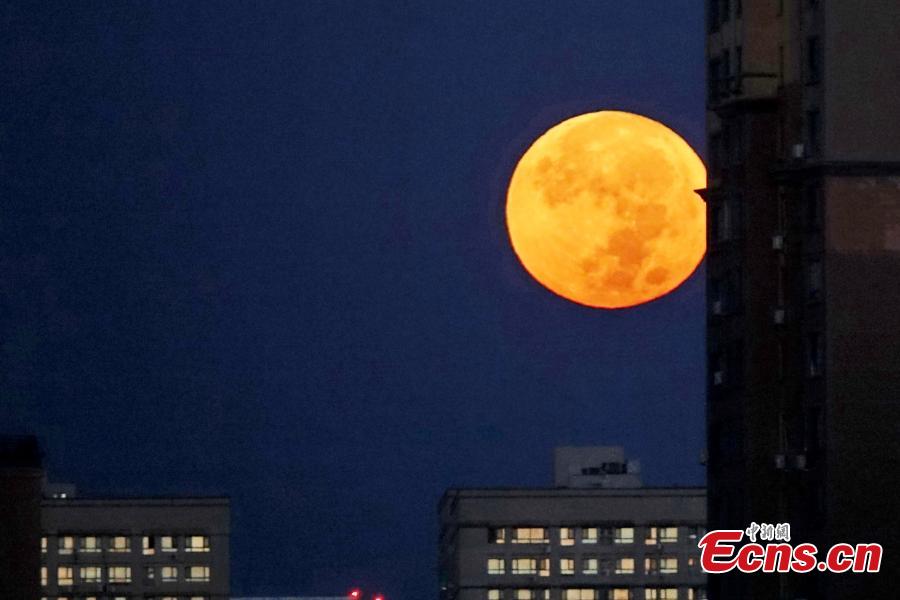 A bright moon cast over high-storied buildings in Dalian city, northeast China's Liaoning province, at the night of Sept. 21, 2021. (Photo: China News Service)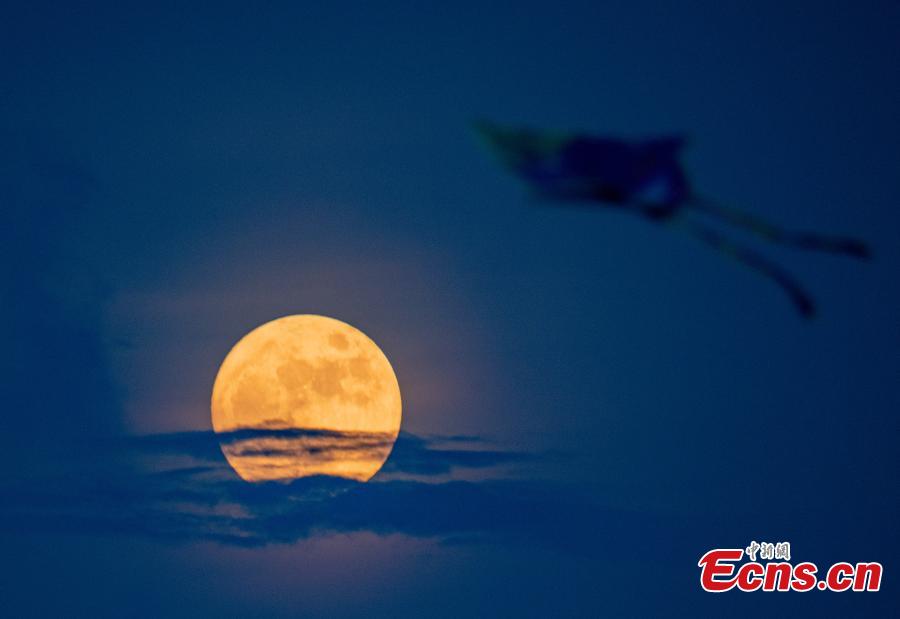 A full moon hangs over the Gaolong Bay in Wenchang City, south China's Hainan Province, Sept. 21, 2021. (Photo: China News Service)