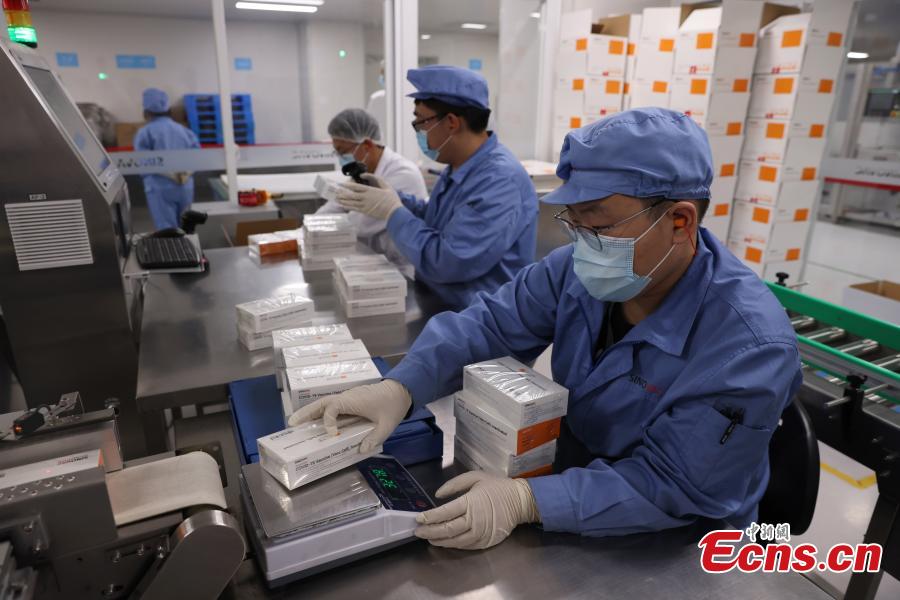 File photo taken on May 11, 2021, shows staff workers weigh the packaged vaccines in a workshop of Beijing Sinovac Biotech Ltd. in Daxing, Beijing. (Photo: China News Service/Jiang Qiming)
Two Chinese COVID-19 vaccine producers Sinopharm and Sinovac will immediately begin supplying 110 million doses to COVAX-a global vaccine-sharing initiative-in a bid to address critical gaps in vaccine distribution worldwide, the Gavi Vaccine Alliance said in a statement on Monday.
In total, China has supplied 500 million doses of vaccines and vaccine concentrates overseas, equivalent to one-sixth of the current global production of COVID-19 vaccine by the end of June.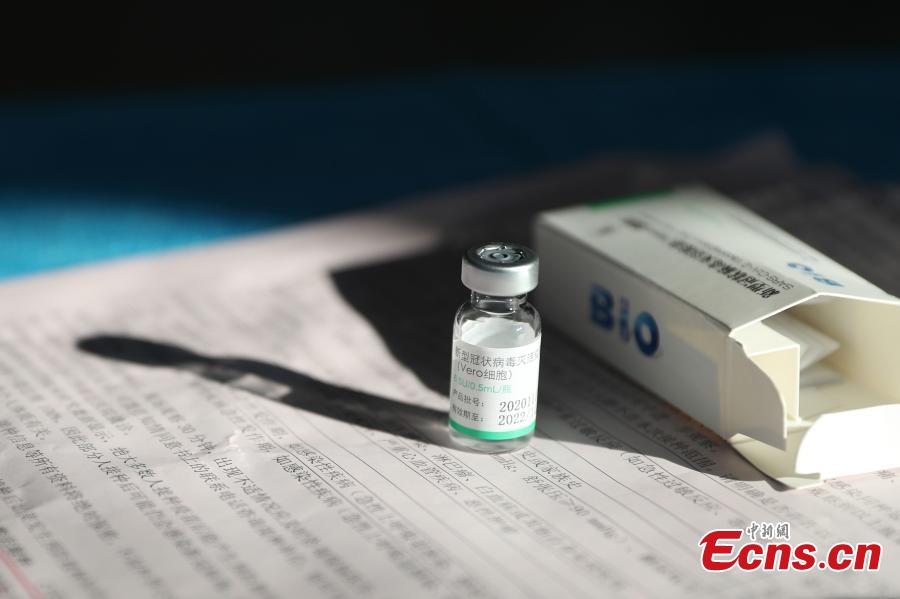 This undated photo shows a COVID-19 vaccine produced by Sinopharm in Beijing. (Photo: China News Service/Jiang Qiming)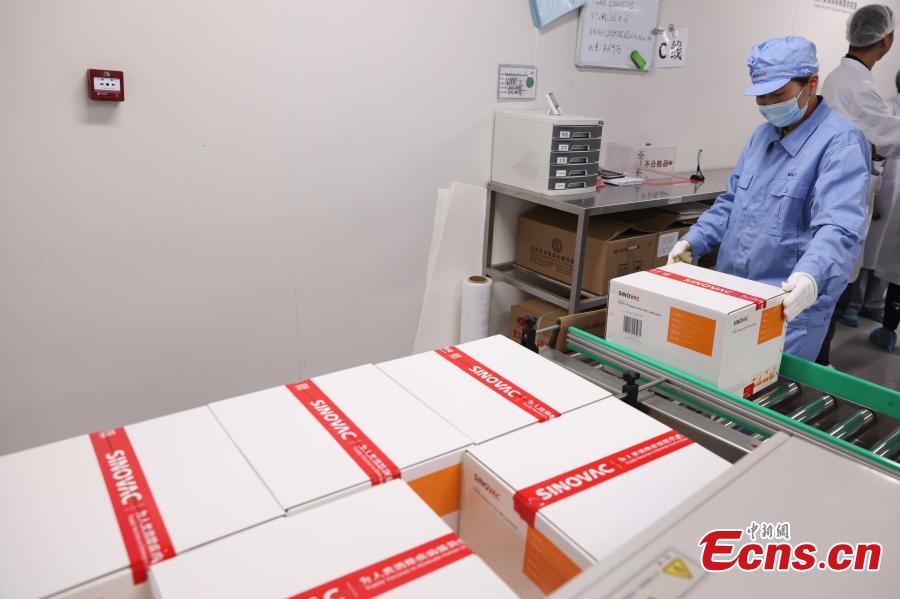 Photo taken on May 11, 2021, shows a staff worker carries packaged vaccines in a workshop of Beijing Sinovac Biotech Ltd. in Daxing, Beijing. (Photo: China News Service/Jiang Qiming)