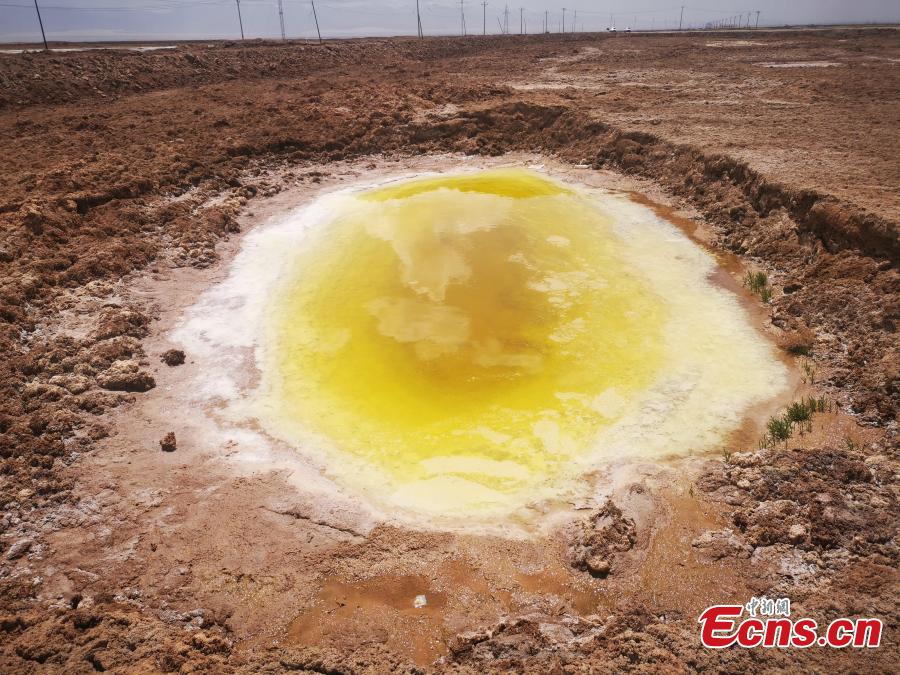 This undated photo shows a poached egg-shaped puddle in Mangya City, Qinghai Province. (Photo provided to China News Service by the Culture, Sports, Radio, Film and Tourism Bureau of Mangya)
Two small springs were discovered in Xiaoya Lake in Mangya City, Qinghai Province recently. The yellow water they spewed was surrounded by white salt soil, looking like two freshly poached eggs.
In spring and summer, underground fresh water rises and merges with salt and alkali surface to form yellow spring water.
According to local bureau, there are about 1,000 natural springs around Xiaoya Lake, mainly in azure, dark blue, white or muddy yellow and the golden yellow spring is unusual.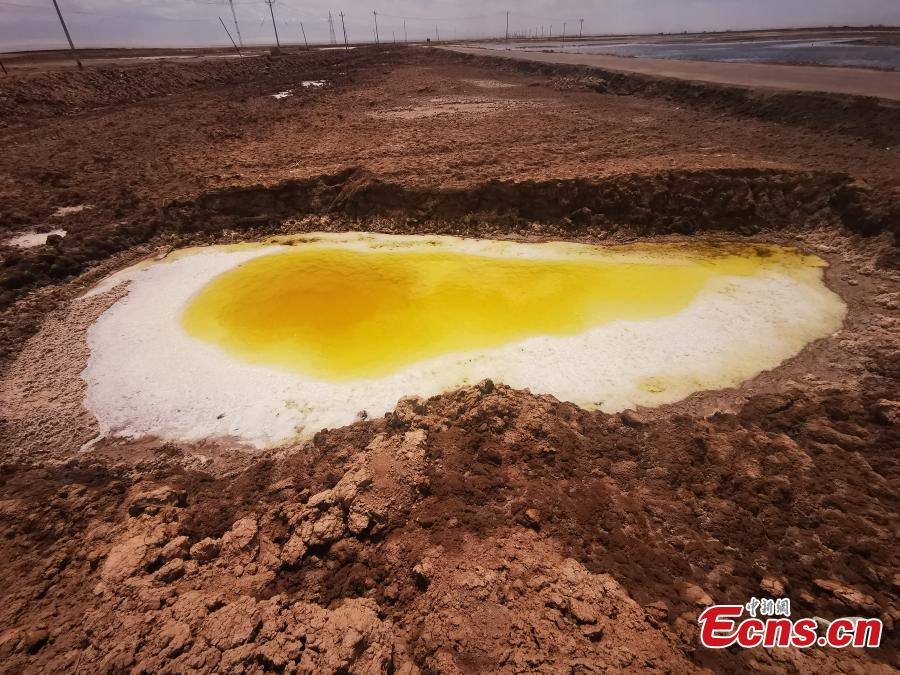 This undated photo shows a poached egg-shaped puddle in Mangya City, Qinghai Province. (Photo provided to China News Service by the Culture, Sports, Radio, Film and Tourism Bureau of Mangya)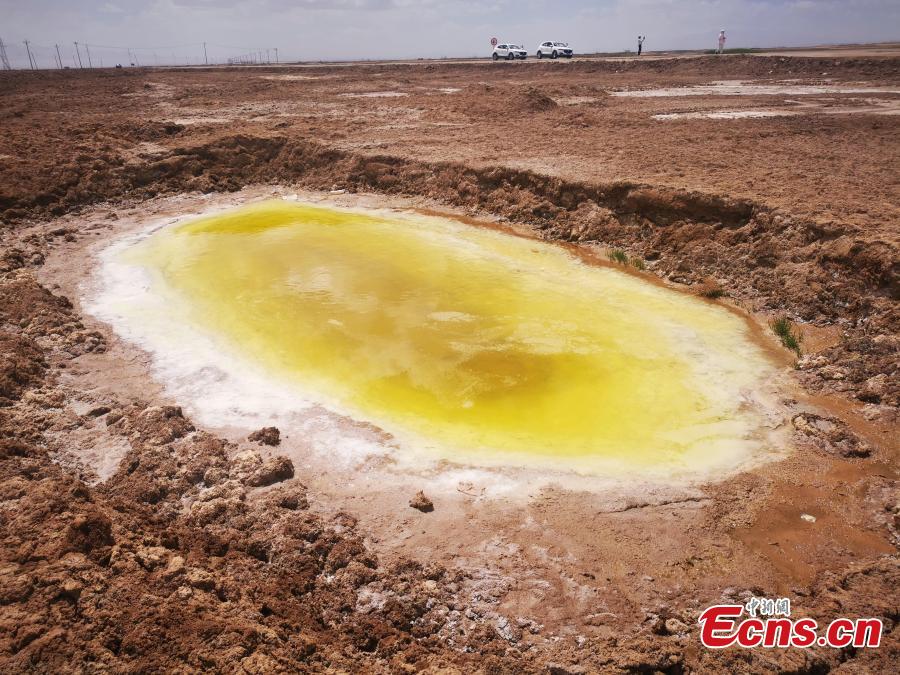 This undated photo shows a poached egg-shaped puddle in Mangya City, Qinghai Province. (Photo provided to China News Service by the Culture, Sports, Radio, Film and Tourism Bureau of Mangya)