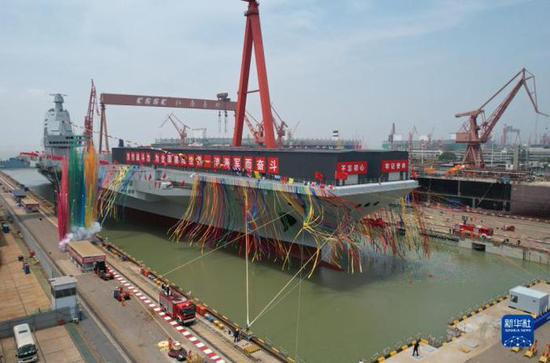 Photo taken on June 17, 2022 shows the launching ceremony of China's third aircraft carrier, the Fujian, in east China's Shanghai. The carrier, named after Fujian Province, was completely designed and built by the country. (Photo/Xinhua)
(ECNS) -- China launched its third aircraft carrier Fujian at the Shanghai Jiangnan Shipyard on Friday morning.
The aircraft carrier, named after southeast China's Fujian Province, is independently designed and built by China. It carries the hull number 18 and has a fully loaded displacement of 80,000 metric tons.