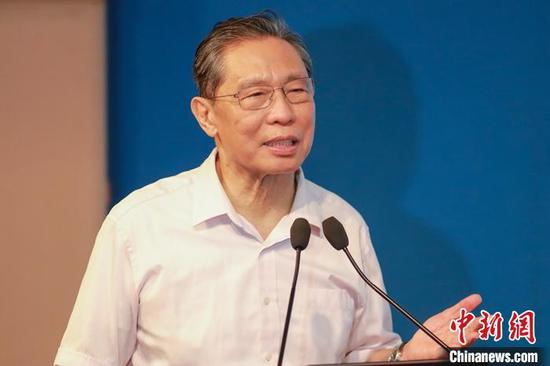 File photo of Zhong Nanshan. (Photo:China News Service/Wang Jianeng)
Special: Battle Against Novel Coronavirus
(ECNS) -- China is speeding up research and development on vaccines to counter COVID-19 variants, said Chinese medical expert Zhong Nanshan at 2021 Medical Science Frontiers Forum held in Guangzhou on Saturday.
Mutation of the novel coronavirus is the primary problem in the precise prevention of COVID-19, Zhong said.
At present, the mutated strains mainly came from the UK, Brazil, Nigeria, and South Africa. It seems the inactivated vaccine produced to fight the B1351 strain that emerged in South Africa is less effective, the expert added.
Virus mutation is one of the main problems in the global prevention and control of COVID-19 pandemic. "We are working hard on vaccines to combat mutated strains," Zhong said.