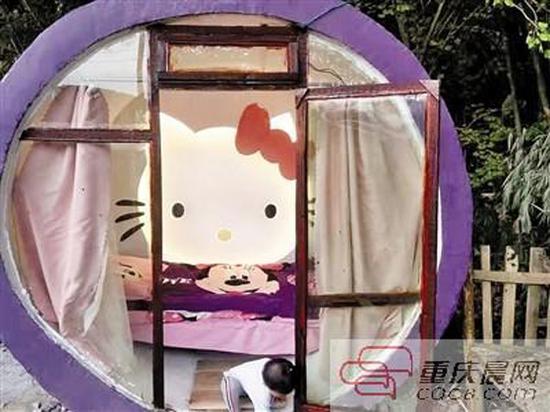 A man living in Southwest China's Chongqing uses cement and blockboard to build a Hello Kitty-themed cabin for his two-year-old daughter. (Photo/CQCB.com)
(ECNS) -- A man living in a village in Southwest China's Chongqing municipality has built a Hello Kitty-themed cabin as a birthday gift for his two-year-old daughter.
Lyu Xingwang, 28, said his child likes playing in the cabin, which he calls "Little Princess Lodge."
Lyu and his wife are both farmers in the city's Longbatang Township. Most people his age in the township migrate to bigger cities for work, leaving their children behind with grandparents or other relatives.
But Lyu has chosen to work at home because he doesn't want his beloved daughter to be a left-behind child.
"Although we live in the countryside and our economic conditions are not that good, we hope to provide our daughter with a happy childhood like her peers in the cities," said Lyu, who is participating in a poverty-reduction project initiated by the local government.
It took him seven months to finish the structure using cement and blockboard.
A video of his creation has been watched more than 6 million times, a surprising achievement for the father. He said he is also planning to build a theme park in the village.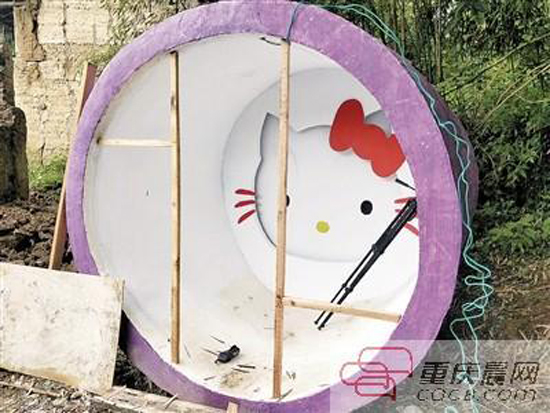 A man living in Southwest China's Chongqing uses cement and blockboard to build a Hello Kitty-themed cabin for his two-year-old daughter. (Photo/CQCB.com)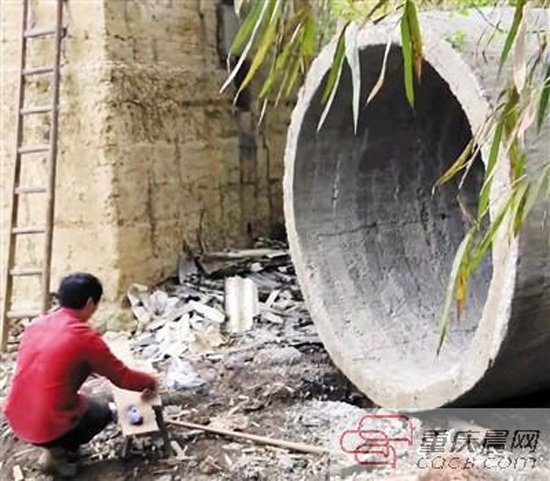 Lyu Xingwang uses cement and blockboard to build a Hello Kitty-themed cabin for his two-year-old daughter. (Photo/CQCB.com)