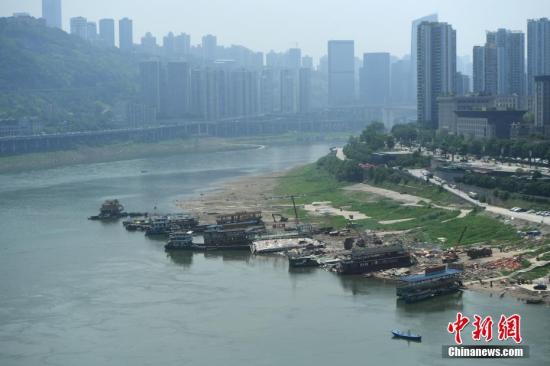 Section of Jialing River in Chongqing. (File photo/China News Service)
(ECNS)-- The Ministry of Ecology and Environmental has launched a comprehensive campaign against all kinds of illegal development in protected natural reserve land along the Yangtze River, China's longest river.
A notice published on the ministry's official website said the Yangtze is an important treasure house of resources and a key to ecological safety while its ecological carrying capacity also determines the success of the Yangtze River Economic Belt.
Illegal development activities in some natural reserves along the river pose a serious threat to the environment, said the notice. Scenic areas, forests, wetland parks and nature reserves along the river's main streams and tributaries will all face an intensive review to expose and punish acts damaging the environment, said the ministry.
Enforcement priority will be given to practices such as encroachment on protected areas, industrial development, wharf construction and sand dredging. The ministry called for establishing a long-term working mechanism to protect the river, which will stop any act harmful to the environment, meanwhile vowing more robust inspection.
The ministry also said organizations and individuals found responsible for illegal development will face harsh punishment.