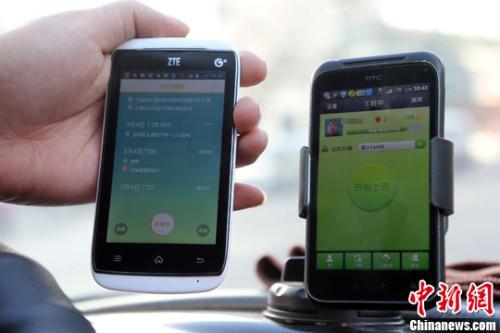 A customer compare prices of an app on iOS app and Android versions. (Photo/China News Service)
(ECNS) - Apple China said it will not take the blame for developers who charge differently on the iOS app and Android versions for the same product or service.
Netizens have found they need to pay more on iOS than Android in using the same ride-sharing or video subscription services.
Some Internet companies have reportedly adopted differential pricing plans through the use of Big Data based on a customer's buying behavior or interest, so a new customer may pay less than an old customer for the same product or service.
The marketing tactic of "swindling money from friends and acquaintances" has generated heated discussion about business ethnics on social media. Some developers blamed the price difference on Apple taking 30 percent of commission.
But a source told China News Service that app developers themselves are 100 percent responsible for prices they set so it's not the Apple Store causing price differences.
The source also said Apple already made a major change in the way it splits money with app creators in 2016. The standard fee is 30 percent of commission, but if an app is sold as a subscription developers who get customers to sign up for longer than a year will pay 15 percent instead.
Despite Apple's move to cut the fee, many companies have not reduced the expense to consumers, said the source.