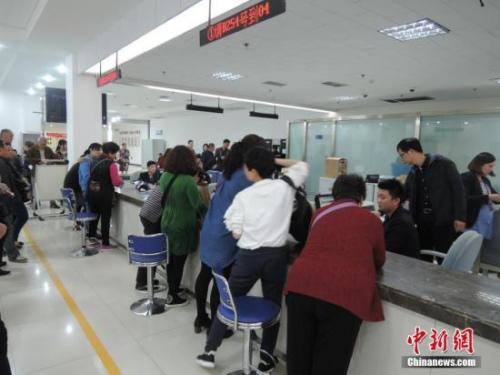 People handle pension insurance business.(Photo/China News Service)
(ECNS) — Shanghai will be one of China's first regions to pilot the long-awaited tax-deferred pension plan starting on May 1.
Shanghai, Fujian Province and Suzhou Industrial Park in Jiangsu Province will conduct the one-year commercial pension insurance project. Under the plan, individuals will be allowed to defer tax on part of their income that is used to buy commercial pension insurance until they retire and draw money from the fund.
When drawing the money, 25 percent of the policy-holder's income will be tax-free, while the income tax on the rest will be levied at a rate of 10 percent, according to the scheme.
Zhang Yinghua, a researcher with the World Social Insurance Center at the Chinese Academy of Social Sciences, said income-tax deferred pensions are designed to encourage people to prepare for old age rather than as a way for high income-earners to avoid tax.
Zhang also said only three places have been chosen to pilot the program in order to test the influence on fiscal revenue and sales of commercial insurance.
The Chinese government said it will speed up development of commercial pension insurance, making it a supplement to the state-funded basic social insurance scheme and corporate annuities.