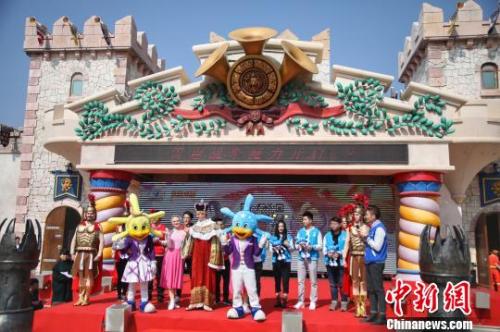 A theme park in China. (File photo/China News Service)
(ECNS) -- China issued a guideline forbidding businesses from developing real estate or residences under the guise of building theme parks.
The guideline jointly issued by five government agencies, including the National Development and Reform Commission, said development of theme parks should follow market principles and focus on core business operation. It requires developers to build theme parks according to local conditions and insist on independent innovation.
The construction of theme parks should be scientifically planned, with a rational layout, the guideline said. Site selection should avoid crowded communities. It also requires theme parks to pay attention to ecological protection and prevent increasing local government debt.
Provincial governments are called upon to take responsibility for development and regulation of theme parks.
It is forbidden for developers to build housing surrounding theme parks, with approval of land used for such purposes to be separate.
Theme parks should improve their cultural connotation by telling good Chinese stories and encouraging cultural innovation, the guideline stated.