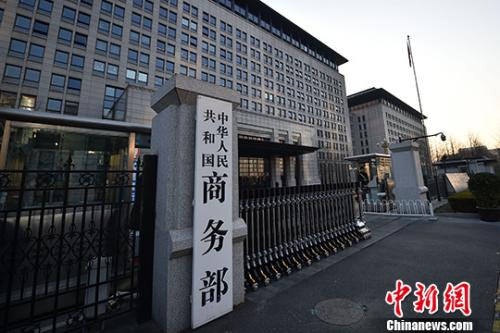 China's Ministry of Commerce. (Photo/China News Service)
(ECNS) -- The Ministry of Commerce will launch an anti-dumping investigation against imports of phenol produced in the United States, European Union, South Korea, Japan and Thailand.
The investigation of phenol, an essential and widely used chemical material, will commence on March 26, 2018 and end within one year. It may be extended to Sept. 26, 2019 under special circumstances, according to the ministry's announcement on Monday.
The dumping investigation period will cover Oct. 1, 2016 to Sept. 30, 2017 and the industry injury investigation will focus on the period from Jan. 1, 2014 to Sept. 30, 2017.
Any interested party may, within 20 days from the release of the announcement, register with the ministry's Trade Remedy and Investigation Bureau, and then provide the volume and value of phenol exported to China and other related information, said the announcement.
In addition, any interested party may submit written comments to the bureau within 20 days of the announcement. The comment must be related to the coverage of the products under investigation, the qualifications of the petitioner, countries (regions) under investigation and other related issues.
For the investigation, the ministry may adopt the methods of questionnaire, sampling, hearing, on-site verification or other methods to obtain and investigate information from interested parties.