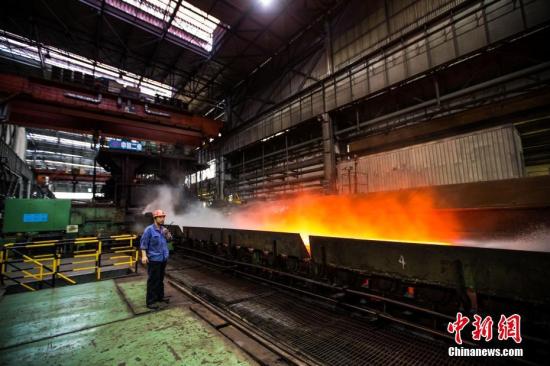 A steel factory in Fujian Province. (File photo/China News Service)
(ECNS) -- The China Iron & Steel Association (CISA) said on Tuesday that it was satisfied with the decision by the U.S. International Trade Commission (USITC) to terminate an antitrust case.
In a statement on March 19, the USITC said it decided to terminate the investigation into imports of Chinese steel products for alleged violation of antitrust laws, also known as Section 337.
The USITC launched the probe after receiving complaints from U.S. Steel in 2016, which reported three unfair acts—a conspiracy to fix prices and control output and export volumes, the misappropriation and use of U.S. Steel's trade secrets, and the false designation of origin or manufacturer.
The USITC said it found that U.S. Steel had failed to plead or demonstrate antitrust injury.
The CISA welcomed the decision and said it had organized Chinese steel companies to actively respond to the complaints, finally achieving a victory against the three allegations after 20 months of hard effort.
The CISA said the U.S. has been continuously creating trade friction with China in the steel sector for many years and most recently had launched a fresh wave of protectionism, which triggered more and more opposition in the international community.
"China's steel industry will resolutely respond to the challenges triggered by the U.S.," said the CISA statement.