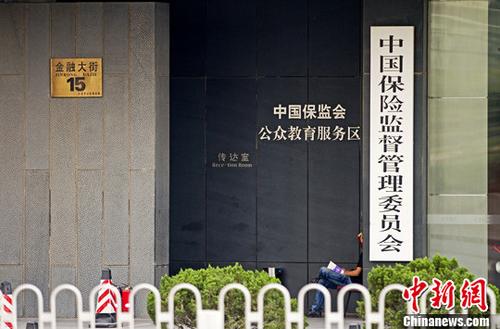 The office location of China Insurance Regulatory Commission. (Photo/China News Service)
(ECNS) -- China's insurance regulator modified rules that govern shareholding in the country's insurers to make ownership structure more transparent and accountable.
The new rules released by China Insurance Regulatory Commission will further raise the industry entry threshold, regulate investment and shareholding, guard against financial risks and prevent illegal siphoning of funds.
Under the new rules, an insurance company should have a clear and reasonable shareholding structure and reveal its actual controlling entity to the regulator.
A single shareholder should control no more than one third of an insurance firm's registered capital, down from 51 percent in the past, while investors cannot entrust others to hold their shares in an insurer.
Investors must use their own, legally obtained capital to acquire a stake in an insurer and cannot use a holding company or transfer expected returns to bypass restrictions, according to the new rules. Investors are also forbidden from misappropriating insurance funds or repurposing funds for investment.