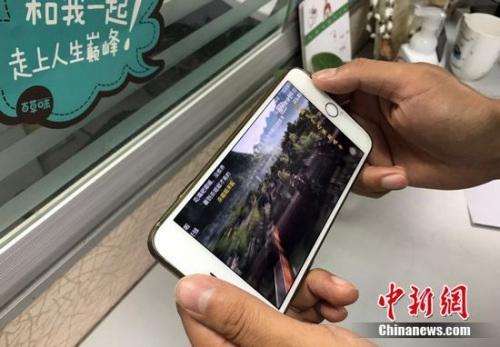 A mobile phone user watches video via cellphone traffic. (Photo/China News Service)
(ECNS) -- The Ministry of Industry and Information Technology said it will push the three telecommunication network operators of China to abolish domestic data roaming charges by July 1.
China Mobile, China Telecommunications and China Unicom have all pledged to implement the changes following Premier Li Keqiang's call for operators to "increase speed, drop prices" in his governmental work report on Monday.[Special coverage]
MIIT said efforts will be made to push forward the progress of the three operators, who vowed to overcome difficulties and go to all lengths to complete the work by July 1.
Rates for mobile internet services will be cut by at least 30 percent this year, according to the report. The country will significantly lower the rates of home broadband, corporate broadband and dedicated internet access services,
boosting the development of a "Digital China," the report added.
Since October 1, China scrapped domestic roaming fees for long-distance calls as telecom operators turn to mobile Internet services for business growth.