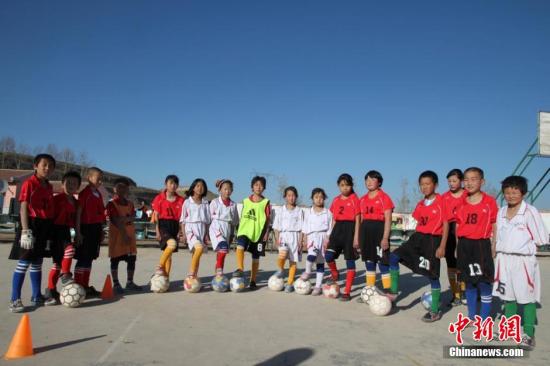 Students play football. (File photo/China News Service)
(ECNS) — China plans to provide 30,000 more schools with football education as a feature by 2025, said the Ministry of Education on Thursday.
By July 2017, China had a total of 20,218 primary and middle schools that feature football training to spearhead campus football development.
Chinese universities that enrol football talent also increased from 77 to 152 in three years. Among 73,298 new physical education teachers who joined the effort over the period, 15,594 had a background in football coaching. China also invited some 360 foreign football experts to provide instruction.
The ministry also said it would introduce a new policy this year to regulate and improve football education in schools. Those with football education as an advantage will require all students to take football classes once a week. Training along with matches at the school and among schools are also encouraged, said the ministry.
China's football education aims to set up a four-tier system that involves schools, football clubs at universities and locations with experimental programs. In 2015, the MOE together with five other departments issued a guideline to encourage football development.