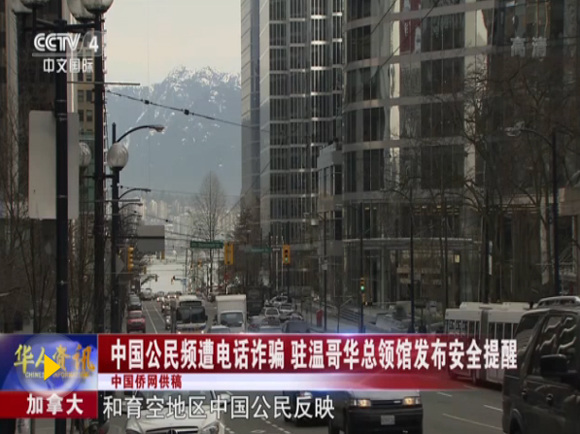 (Photo/Screenshot from CCTV)
(ECNS) -- Two of the four overseas Chinese students studying in Canada and who went missing are still unaccounted for while the two others have been found, Chen Zhishan, a spokesman for Chinese Consulate General said on Sunday.
The students, aged between 16 and 20, are believed to be victims of a scam targeting Chinese students in Toronto.
Local police said Zhang Juanwen, 20, from Toronto University and another female student from McMaster University in Hamilton, Ontario, have been recovered.
Zhang Juanwen from Karamay of Northwest China's Xinjiang Uygur Autonomous Region, is a junior major in Economy at Toronto University. She is supposed to graduate in 2019.
Police are still searching for 17-year-old Yue "Kandy" Liu and 16-year-old Ke "Jaden" Xu.
Local police said the scam involves suspects telling young Chinese students not to use their cellphones or access social media, or their family in China will be hurt. The suspects then contact families of the victims in China, tell them their children have been kidnapped and demand a large ransom.
Similar scams have occurred many times before, Chen said. Their tricks include suspects claiming they are officers of China Interpol at the liaison office in Ottawa or staff members of the Chinese Consulate General in Toronto and calling victims with disguised telephone numbers of the consulate, threatening them to go into hiding and cutting off all contact with their relatives, Chen added.
The consulate has issued warnings and anti-fraud tips before, the spokesman said.