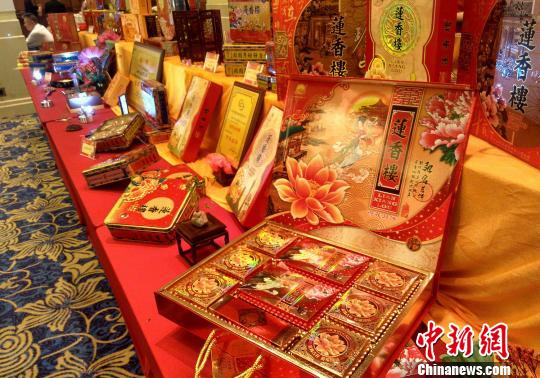 Mooncakes were displayed at an expo. (File photo/Chinanews.com)
(ECNS) -- Tax authorities in the eastern city of Hefei in Anhui Province have requested companies levy income tax if they give out mooncakes to employees for Mid-Autumn Festival.
Mooncakes, a traditional treat, are often exchanged among individuals or companies at this time of year to honor the full moon that is considered the biggest and roundest during the holiday, which this year falls on Oct. 4. Mid-Autumn Festival celebrates gatherings among families and friends to give thanks and pray for good luck.
Local authorities said gifts like mooncakes and all kinds of allowances should be included as personal income and taxed accordingly. Employees are exempt from the tax only if their incomes, including the value of festival gifts, are less than 3,500 yuan ($533) a month.
This is not the first time tax authorities have reminded companies mooncakes are taxed, but many think the traditional treat is different from other allowances.
A white-collar worker in the city said she would rather get cash for the festival rather than expensive mooncakes if they are taxable.