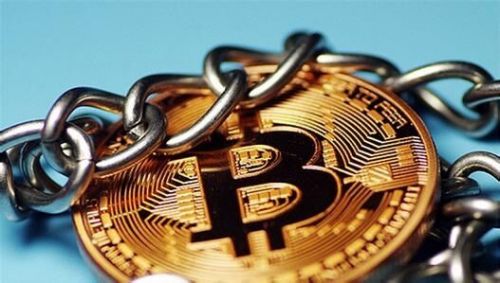 (File photo)
(ECNS) -- China will bid farewell to conventional bitcoin trading platforms after Beijing-based Huobi and OKCoin, two leading Chinese cryptocurrency exchanges, said in revised announcements on Saturday that they would suspend all virtual-money related transactions.
Industry insiders said the move meant bitcoin exchanges would virtually be closed in China.
"Everything is over, and the mere illusion has also been shattered," commented several insiders quoted by the paper.
Regulators are requiring shareholders, actual controllers, senior executives and financial supervisors of various trading platforms in Beijing to cooperate with relevant work during the phase-out period, according to insiders.
On Sept. 15, China's central bank regulators had a meeting with Huobi and OKCoin, the largest bitcoin trading platforms in China in transaction volume, said a regulator who had attended the meeting.
Both platforms filed announcements late in the day saying they would halt registration and RMB recharging transactions from 9:30 p.m. on Sept. 15, notify all users about the suspension by Sept. 30 and gradually suspend the exchange of all digital assets into RMB by Oct. 31. Both stressed that "the suspension will involve RMB business only, and all other transactions would not be affected".
On Sept. 14, BTCChina, the country's biggest bitcoin exchange based in Shanghai, announced the suspension of all digital asset trading until Sept. 30. Other virtual currency trading platforms followed suit in making similar announcements.
The paper said many platforms have shifted their business to overseas markets. But sources familiar with the matter told the paper heads and senior executives with trading platforms were not allowed to leave Beijing and required to cooperate with police investigations.
This news sent the bitcoin price down slightly to around 19,000 yuan ($2,900) on Sunday, but Xiao Lei, a financial analyst, said the long-term trend remained unclear if the international market did not nosedive.
If Chinese regulators do not ban bitcoin trading, China could remain one of the largest over-the-counter markets in the world, he said.