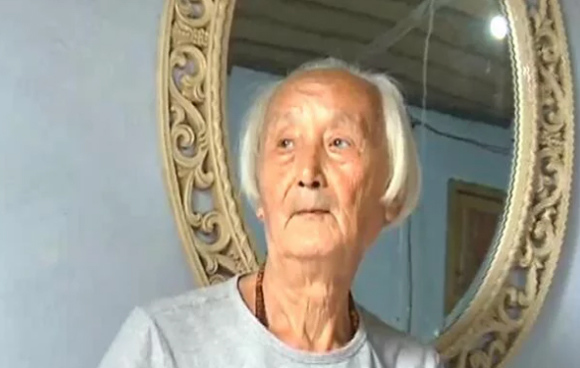 Wang Suzhong, an aged nude model. (Photo/kankanews.com)
(ECNS) -- Wang Suzhong, who became known as an aged nude model back in 2012, is seeking to marry because of loneliness, though the 88-year-old has very clear requirements, Shanghai-based media reported.
Wang said he hopes his future wife is economically independent and can support his job as a nude model. He also believes it a good idea to equally share costs and pay their own expenses. Wang pledged to do the cleaning and cooking in daily life.
To pass the time and make some money, Wang has worked part time as a nude model for art students at many universities, a job fiercely rejected by his children and that finally caused them to break off relations.
His wife died many years ago and he now lives by himself in a shabby but clean and organized house. He works less as a model nowadays but he still exercises every day to keep fit.
Wang Suzhong, an aged nude model. (File photo via kankanews.com)
Wang said he gets a monthly pension of 3,600 yuan, plus some extra money, so makes about 4,000 yuan a month. He will move to a new house next month under the government's public housing program. Now without financial worries, Wang said he feels lonely in his home and has nobody to talk with.
"I'm still in good health, good spirits, and someone told me I could live to over 100 years old," he said.
Wang also disclosed that he had a relationship in 2012 but it only lasted 10 days thanks to his children's objections.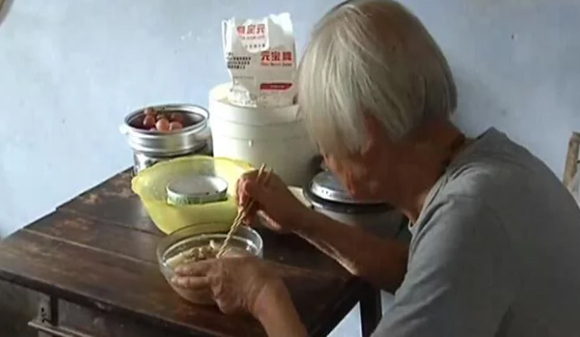 Wang Suzhong has his meal alone. (Photo via Kankanews.com)