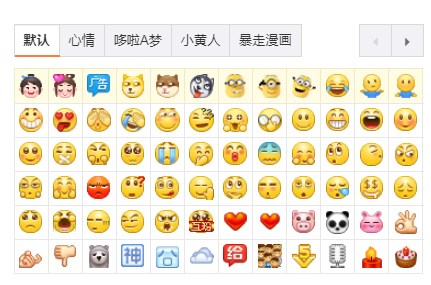 This screenshot of Weibo emojis on Sept. 13, 2017 shows that a smoking emoji used to mean "cool" has been removed. (Photo/Screenshot)
(ECNS) -- Beijing Tobacco Control Association has urged Internet giant Tencent to remove smoking emojis from its popular software after microblogging site Sina Weibo first snuffed out the cigarette carrying symbol.
At the suggestion of users, Weibo withdrew the image of a smiling, cool smoker with dark glasses from its emoji package on Wednesday on both the PC and mobile-version of Weibo.
Zhang Jianshu, director of Beijing Tobacco Control Association, said smoking is anything but cool today and an image depicting smoking that way is particularly improper.
The association appreciated Weibo's decision to delete the emoji and this showed a sense of social responsibility as well as care for user health, said Zhang, adding that smoking is blamed for many health problems and can lower life quality.
The association also called on Tencent, based in southern Shenzhen City, to make similar moves on social networking app WeChat and instant messaging software QQ. Shenzhen was the third big municipality in China to launch a 100 percent smoke-free policy in public places and work spaces.
Zhang also said a smoking emoji should become history on social media and all public places.
Studies show two- thirds of male youth in China smoke, most starting before 20 years old. As the majority of social media users are young, the inclusion of a smoking emoji can be a bad influence.