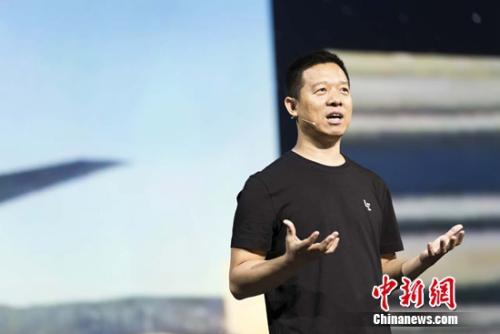 Jia Yueting. (File photo/Chinanews.com)
(ECNS) -- Jia Yueting, founder of struggling Chinese internet conglomerate LeEco, was absent from a shareholder meeting of the company's main listed unit, Leshi Internet Information and Technology Corporation, on Monday.
The meeting was convened to choose a new chairman after Jia resigned from the post earlier amid reshuffling efforts to support the cash-crunched company.
On Monday, there appeared to be no table card assigned to Jia, according to Beijing News.
Jia was reportedly to focus on building LeEco's car division, and United States start-up Faraday Future and its FF91 electric car, a project he had backed. Insiders said Jia was still in the U.S. and may return in one or two weeks.
LeEco's struggle with cash and unpaid debt has drawn wide attention. Earlier last week, Jia's wife Gan Wei confirmed on Twitter-like Weibo she and all other family members were still in Beijing after Jia's trip to the U.S. stirred up market speculation.