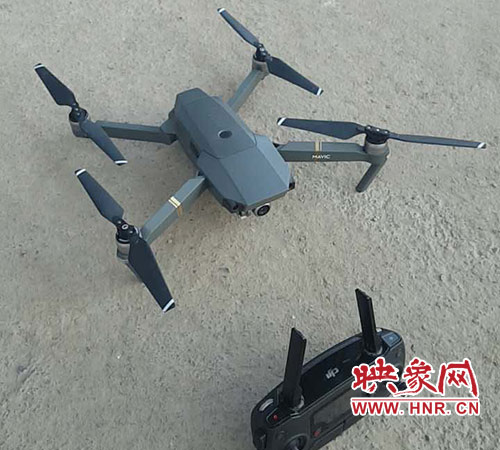 A drone is used by a man to watch concert in Zhengzhou City, Henan province, June 17, 2017. (Photo/www.hnr.cn)
(ECNS) -- A man has been detained for five days after using a drone to watch Hong Kong pop singer Jacky Cheung's concert in Zhengzhou City, Henan province, Chinese media reported.
Local police found the drone hovering in the sky over the Zhengzhou sports center, the venue for Cheung's concert on the night of June 17. They followed the drone to its pilot outside the east gate of the sports center.
The operator surnamed Shen said he is an employee of a mapping company in Zhejiang province and was in charge of aerial photography with drones. Without a ticket to the pop singer's concert, he came up with the idea of using the drone to record a high-definition video and watch it live outside the venue. He watched the performance for about 30 minutes.
Shen was placed under administrative detention for five days for disturbing public order, according to local police.
The Zhengzhou government on June 15 issued a notice on strengthening safety management of small aircraft. The flying of drones in some public places was forbidden, including at administrative regions, airports and the scenes of big events. The use of unmanned aerial vehicles requires approval from the military air traffic control department, the notice said, adding that any actions that violate the rules will be punished.