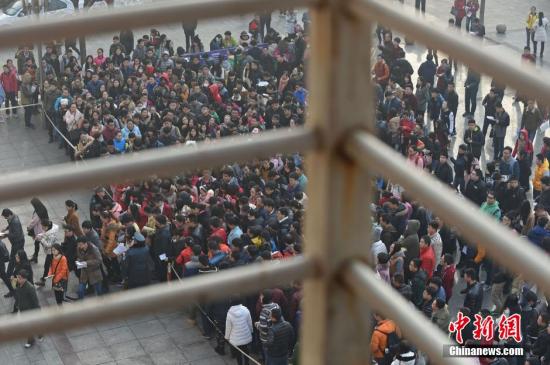 Exam sitters are ready to take part in a civil servant exam. (File photo/Chinanews.com)
(ECNS) -- Three ministry-level departments have jointly released a new regulation to further crack down on cheating and other malpractices in China's civil servant exam.
The new rule, introduced by the Organization Department of the Communist Party of China Central Committee, the Ministry of Human Resources and Social Security, and the State Administration of Civil Service, will take effect on Oct. 1.
The new rule was modified to follow amended criminal law, imposing tougher penalties.
It said that test sitters found serious cheating or assisting in the organization of cheating will be banned from becoming civil servants for good.
Applicants who violate serious test regulations and disciplines will be disqualified from the test, and that record will be kept up to five or more years.
Recruiting personnel will be expelled or face criminal sanctions if they are caught organizing or planning test fraud.
Another new aspect of the rule makes clear the process of how to deal with different test sitters who have identical answers, which usually happens with the help of secretive, high-tech cheating devices.