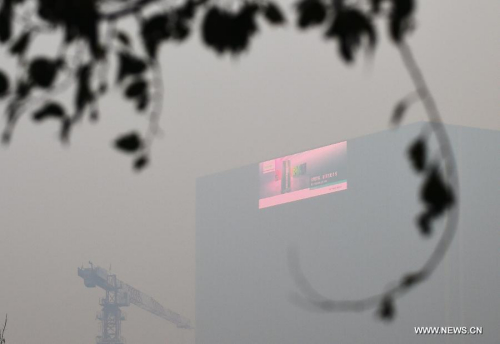 Photo taken on Nov. 8, 2015 shows a building shrouded in heavy smog in Shenyang, northeast China's Liaoning Province. (Photo: Xinhua/Yang Qing)
(ECNS) – A woman from a village in central China's Anhui province got lost in smog on the way to a relative's home, a local news website said.
Last Sunday at around 5 p.m., a man surnamed Xia reported to local police in Bowang district of Ma'anshan city that his wife had gone missing. His two children arrived at home after school and found that their mother was not at home, with the door locked.
Xia said his wife surnamed Hu couldn't use a mobile phone. He had called his mother-in-law and relatives, but could not establish his wife's whereabouts.
Police searched the nearby area amid thick smog and two hours later found Hu in a forest, hungry and exhausted.
Hu said she intended to drop in on a relative that morning, but got lost in the smog. During the whole day, she couldn't find her home or the relative's house.