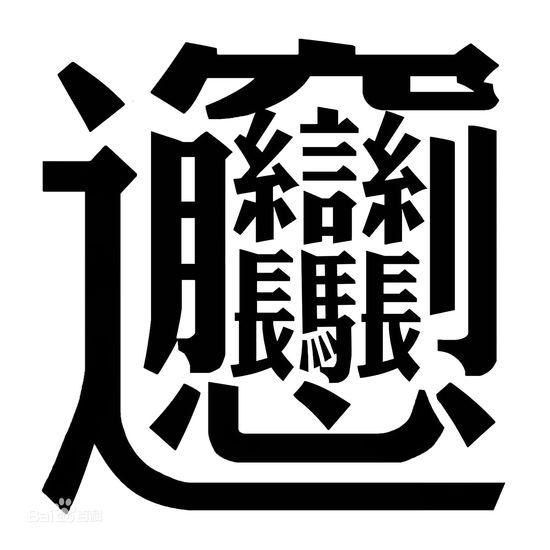 The Chinese character "Biang" has more than 50 strokes.
(Ecns)-- The Chinese character "biang" has more than 50 strokes and is believed to be one of the most complicated. Now it has become a weapon to deter tardiness at a college in Chengdu, Sichuan Province.
According to a local newspaper, students who are late for classes will have to write the character 1,000 times as punishment. Some say they can't even bear to write it 200 times because of its extremely complicated structure.
Wang Sijun, the instructor who developed the punishment during a visit to Shaanxi, believes it's also a way to promote Chinese culture among students.
The character originates from north China's Shaanxi Province, and refers to a chewy local noodle dish.
Some say it's a mimetic word, echoing the sound noodles are made on a chopping board, or the sound when a person slurps noodles. Other scholars think the sound of biang originates from the sound of a wooden stick beating clothes.