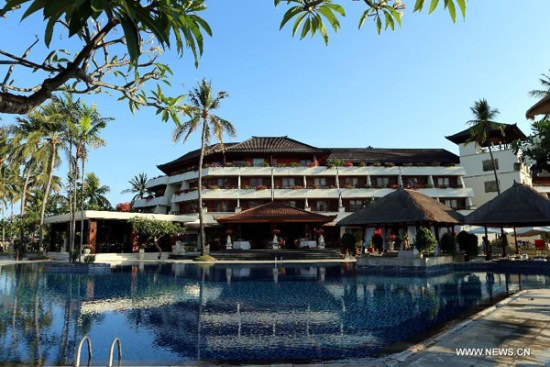 A resort hotel in Bali, Indonesia. (Photo/Xinhua)
(ECNS) -- The Indonesian government announced on Friday that it has launched a free-visa policy for tourists visiting the country from 30 countries, including the People's Republic of China.
Chinese nationals may now enter and exit Indonesia using the free-visa scheme through nine assigned immigration inspection counters.
Tourists are allowed to stay in the country for a total of 30 days, and only for tourism purposes. Upon entering Indonesia, their passports will be stamped with "Bebas Visa Kunjungan Singkat Tourism Hanya Untuk Tujuan Wisata" (Free Visa Short Term for Tourism Purposes Only).
The visa-free scheme cannot be extended beyond 30 days, nor can it be converted to other types of visas or residential permits.
Those who intend to stay longer than 30 days or visiting Indonesia for purposes other than tourism are advised to obtain a visa through Indonesian representative offices in Beijing, Shanghai, Guangzhou, and Hong Kong.