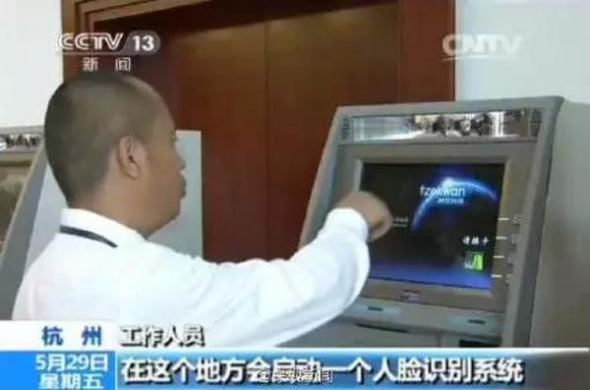 An expert explains the facial recognition technology. (Photo/Screenshot from CNTV)
(ECNS) - Facial recognition technology is part of China's anti-terrorism efforts, with a major railway station in southern China piloting a new system in June, the Beijing News reported.
Tian Qing, a researcher at the First Research Institute of the Ministry of Public Security, said Chinese police no longer need to identify suspects by scrutinizing videos in person.
The facial recognition system, named Facing the Future, features a portable data collection terminal, a high accuracy rate of identification, and a rich interface, according to Tian.
He said the system is connected to a database of wanted criminals and fugitive prisoners, and can identify five people each second. It is one of the most advanced systems worldwide, he added.
The system has been used in anti-terrorism efforts and security protection for large-scale events, such as APEC and China's annual sessions of its top legislative and advisory bodies.
Tian expects the system to be used in airports, subways, bus stations and railway stations in the future.
In mid June, the railway station in Guangzhou, capital of the well-developed Guangdong province, will put the system into trial operation. Beijing's Department of Public Security has also shown interest in the system, Tian added.
The First Research Institute of the Ministry of Public Security, sometimes referred to as the "national team" of cyberspace security, began researching facial recognition technology in 2002.