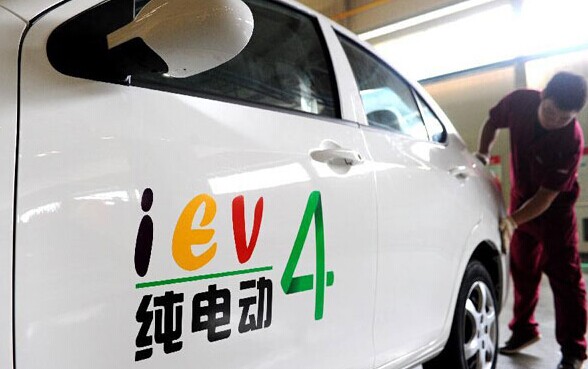 A worker checks a pure electric car at a workshop in Jianghuai Automobile Co Ltd in Hefei, capital of East China's Anhui province, Aug 19, 2014. (File photo/Xinhua)
(ECNS) -- Electric car owners in Beijing will have to pay service fees in addition to electricity bills to charge their cars, said Beijing's top economic planner.
The Beijing Municipal Development and Reform Commission released the statement on Thursday, with the new regulation to take effect on June 1.
Charging stations across Beijing offer services that can be charged car owners. For one KWH of electricity, fees should be no more than 15 percent of the retail price for one liter of 92 octane gas in the city on that particular day.
Besides, electricity bills will be determined based on the volume of electricity charged into the car.
Charging stations are required to stick to the pricing regulation and make detailed information on services and fees easily available to consumers. Any pricing irregularities could see retailers reprimanded.