China's Gaofen-1 satellite detects illegal border crossings
据国家航天局网站消息,公安部利用高分一号卫星数据和高分专项先期攻关成果,在黑龙江、内蒙古、河北等地发现了多处罂粟种植区;在吉林、内蒙古等地发现了建国以来最大面积的大麻种植区;在中朝边界、新疆发现数十条非法越境通道;在福建发现海上大型走私油库等。
[查看全文]
2014-08-25 15:57
Ecns.cn
Web Editor: Si Huan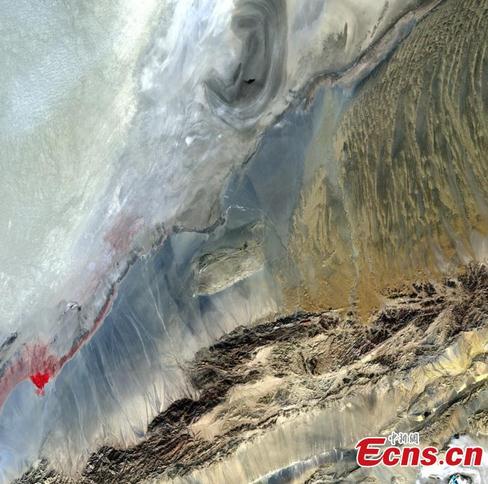 A high-definition picture taken by Gaofen-1, the first satellite launched as part of the country's HD Earth observation system. [Photo/ State Administration of Science, Technology and Industry for National Defense]
(ECNS) -- China has detected various routes for illegal border crossing in its northeast and northwest frontier areas with the help of Gaofen-1, the country's first high-definition (HD) Earth observation satellite, according to the official China National Space Administration website.
Some routes exist at the border of China and Democratic People's Republic of Korea (DPRK), while the others are in Xinjiang.
The administration said the satellite has been used to provide information for public security purposes. It has also observed China's largest illegal marijuana-growing areas in Jilin and Inner Mongolia, and found a number of poppy fields in Helongjiang, Inner Mongolia and Hebei. Along the coast, it has detected major oil smuggling activities near Fujian province.
Gaofen-1 was launched by a Long March-2D carrier rocket from Jiuquan Satelite Launch Center in Gansu province on April 26, 2013.
The satellite offered assistance in quake rescue work in Minxian county of Gansu province last July, alongside data support during flood relief efforts in northeast China last August.
What's more, China's environmental department has used it to monitor air pollution and water quality across parts of the country.
So far, it has been used for various reasons, including environmental evaluation, land use monitoring, as well as geological disaster surveying and inspection.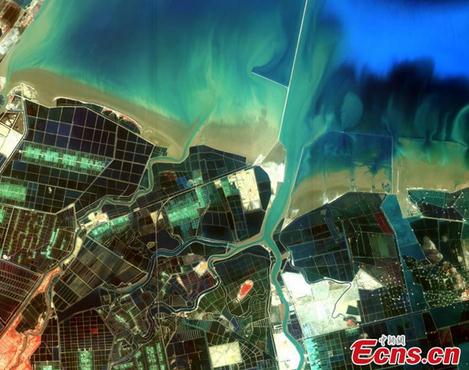 Ten images, taken by China's first high-definition earth observation satellite "Gaofen-1", are released by the State Administration of Science, Technology and Industry for National Defense on Aug. 16, 2014.