All 'laojiao' detainees in Beijing released
目前北京市所有劳教所均已摘牌,所有劳教人员也均已被释放。
[查看全文]
2014-01-02 13:18
Ecns.cn
Web Editor: Yao Lan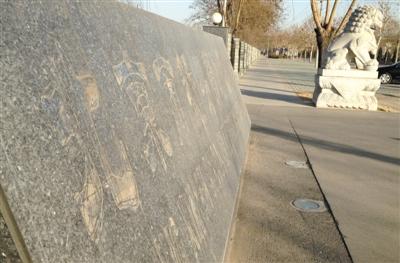 (ECNS) -- With China making efforts to end its controversial "reeducation through labor" system, commonly known as the "laojiao" system, six labor camps in Beijing have been closed and all "laojiao" detainees have been released, the Beijing News said on Thursday.
The information was released at a conference held by the municipal judicial department in Beijing on Wednesday.
At the conference, officials from judicial departments of Beijing's various districts reported their progress related to the building of "community" correctional education centers.
At present, Beijing is home to 5,098 offenders in such centers, it was said at the conference.
According to information released by the Beijing Bureau of Re-education-through-labor Administration, the city was once home to six labor camps.
One of those, the Beijing Tuanhe Labor Camp, has turned itself into a surveillance zone under the Beijing Municipal Prison.
Boards with laojiao signs outside the other five labor camps have either been removed or covered.
At the site of the former Beijing Xin'an Labor Camp in the city's Daxing district, a reporter found that the name of the camp carved in a marble stone had been removed.
A guard at the site said the camp might serve as a rehabilitation center or a correctional center in the future.