Parents sell own baby, say can't afford him
4万元转手刚出生的男婴,有人要吗?父亲阿斌(化名)这次是铁了心。为送别儿子,母亲阿香(化名)给孩子备好了行囊,婴儿爽身粉、睡袋、换洗衣物一应俱全。阿斌、阿香今年都是28岁,这是他们的第三个孩子,转手的原因是"实在养不起"。
[查看全文]
2013-11-18 12:19
Ecns.cn
Web Editor: Si Huan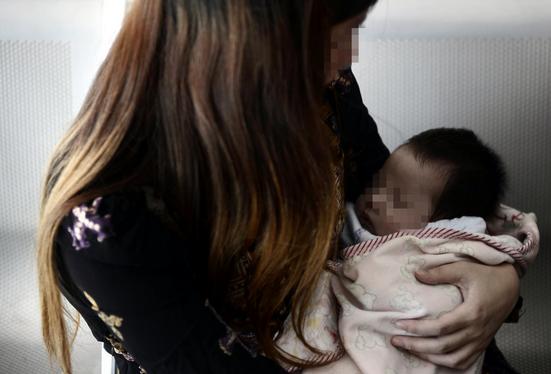 (ECNS) -- A young couple was arrested Saturday on suspicion of trafficking their baby boy at a children's hospital in Fuzhou, Fujian province, according to the Southeast Express.
The boy's father, nicknamed Abin, posted an ad online offering his one-month-old son for 40,000 yuan (US$6,568). The post was brought to the attention of a volunteer named Zaizai, who is committed to fighting child trafficking.
Zaizai pretended to be a buyer and made a deal with Abin, then reported the time and location of the transaction to local police.
After being apprehended, Abin asked, "I'm selling my own baby. Is that illegal?"
Abin said he had three children, but that his income is only about two to three thousand yuan per month. "I had intended to put him up for adoption, but didn't know how."