食品安全成两会热点 代表委员热议舌尖上的安全
因为香港的奶粉"限带令",食品安全问题再次成为全国两会上的热词,食品安全与民生息息相关,却又问题频发,不断触碰公众的心理底限。虽然全国政协新闻发言人吕新华表示,质检总局数据显示内地99%的奶粉符合质量标准,但民众依然缺乏信心。全国两会上,众多代表委员再次将目光聚焦在食品安全。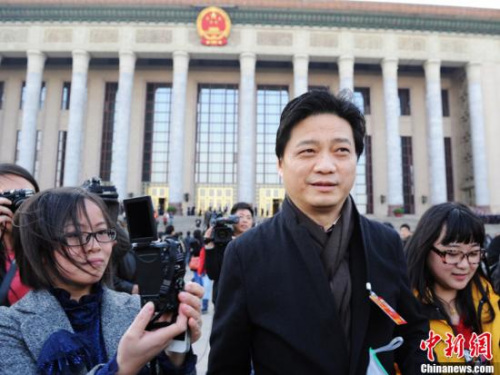 Cui Yongyuan, a well-known TV anchorman and member of the Chinese People's Political Consultative Conference National Committee (CPPCC)
Beijing (CNS) -- Chinese lawmakers and political advisors expect tighter regulations of the food supervisory system to regain customer confidence as Hong Kong's newly adopted purchase limit on baby formula refueled the public's concerns about access to safe food products.
Although the figure showed that 99 percent of milk powder produced on the mainland meets quality standards, the same portion of consumers might lack confidence in the products, said Cui Yongyuan, a well-known TV anchorman and member of the Chinese People's Political Consultative Conference National Committee (CPPCC).
Chen Jianguo, a political advisor from the Chinese Peasants and Workers Domestic Party, said the government can't evade responsibility on the issue of food safety and people expect a tighter supervisory system.
Zhou Bohua, a deputy to the National People's Congress (NPC) and director of the State Administration for Industry and Commerce, said that stricter measures would be taken to ensure people's access to safe milk powder products.
Government reform would improve work efficiency and supervision, and the government would punish improper practices by breeders and milk powder producers, said Chen Zhu, an NPC deputy and minister of Health.
Read more: