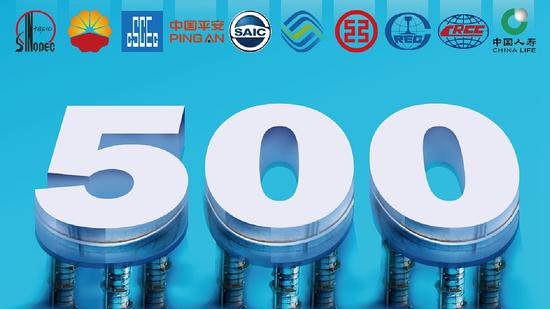 f91da0e25318464292d51b7e56ae98c3
Fortune China has issued the latest Top 500 Enterprises, with Sinopec, PetroChina, and China State Construction Engineering Corp still leading the ranking this year.
The annual Top 500 ranking is an assessment of the performance of Chinese listed companies in 2017.
The 500 largest companies generated 39.65 trillion yuan in revenue, up 18.22 percent year-on-year. Net profit rose 24.24 percent to 3.48 trillion yuan.
The annual revenue threshold for being included in the list this year is 13.86 billion yuan (2.09 billion US dollars), an increase of 22.44 percent after the first breakthrough of ten billion yuan last year.
Regarding profitability, the ten most profitable listed companies are China Mobile, Tencent and Alibaba, in addition to several major commercial banks and insurance companies.
These ten companies have created nearly 40 percent of the profit of the Top 500 largest listed companies.
47 companies are newcomers, including iQiyi, an internet service company listed on Nasdaq. Last year, iQiyi realized revenue of more than 17.3 billion yuan, ranking 419th out of the 500 companies.
A total of 55 real estate companies are included in this year's list, ranking first concerning industries, as their revenue saw over 19.6 percent growth.