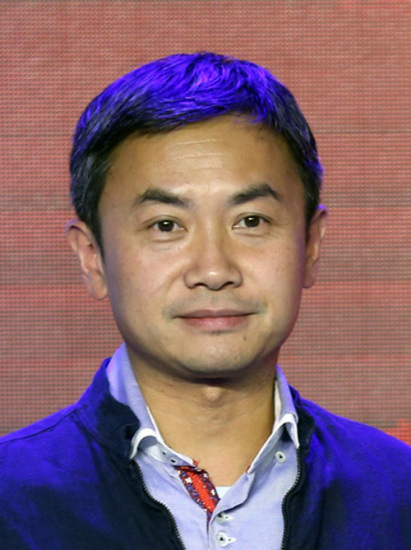 Mao Daqing, founder of UR Work CHINA DAILY
UR Work, one of China's biggest office-sharing ventures, will seek an initial public offering on the capital market in 2018 amid a boom in China in its sector, as more and more startups and freelancers are looking for affordable accommodations.
"Sharing economies like office-sharing is a relatively new concept in China, but global office-sharing firms have been around for decades, and I think it will be a future trend in a startup boom," said Mao Daqing, founder of the Beijing-based company.
Mao, former vice-president of real estate giant China Vanke Co, who left the property company more than a year ago, said that the traditional property market has been growing too rapidly in recent years, with buyers using high financial leverage to cope with skyrocketing house prices.
He said the current excessive growth in property stock could undermine the future potential for growth and had led to an increasing overall social cost.
Mao said that compared with the traditional property market, office-sharing businesses were not only providing cheaper rentals, but also handy services to startup companies from Wi-Fi to marketing and even legal firms.
The business model of Mao's company is much like the New York-based startup WeWork, which rents office space to entrepreneurs, nongovernment organizations and individuals.
The Beijing-based company leases office buildings and locations from landlords on the outskirts of big cities such as Beijing, Tianjin, Shenzhen and Shanghai, and then redesign it and sublets it to tenants in smaller rental units.
This year, the company-which has raised about $31 million-is on track to lease more than 150,000 square meters with about 15,000 desks in 7 cities across the country.
Eighty percent of the office space already has been booked, about half by internet companies and others by financial companies and sometimes even global top 500 companies.
It is also teaming up with Woospace, also a Beijing-based sharing office company, for equity cooperation.
"What we actually provide is a platform for interaction, social networking and collaboration, because the potential client of your company is very likely sitting next to you," said Wan Liushuo, chief executive officer and founder of Woospace, adding that they will consider the office layout and put relevant companies together.
"I think the reason why people want to work here is probably because of its ecological environment-we provide free coffee, beer, conference room, and a variety of services like arranging business trips and healthcare insurance, and we can even make the working space customized according to different design requirements," he said.
Currently the company's major focus is only in Beijing, aiming for nine or 10 locations in the city.
Wan said monthly rental differs from 1,800 yuan ($276) to several thousand per desk.
"Just to think how much WeWork has raised and its market valuation, there is a huge market in China," he said.