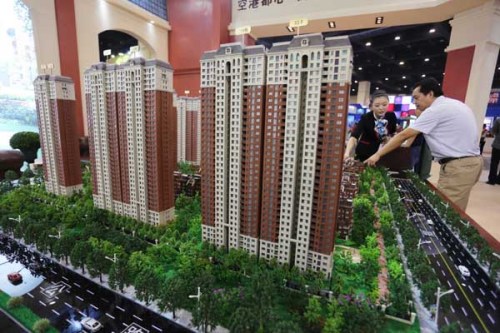 Potential homebuyers visit a housing expo in Zhengzhou, Henan province. (Photo/Chinadaily.com.cn)
China will raise the deposit interest rate for its housing provident fund to allow more proceeds for depositors, the central bank said Wednesday.
The rate will be increased to 1.5 percent starting from Feb. 21, the People's Bank of China (PBOC) said in a statement. The current rate is 0.35 percent or 1.1 percent, depending on when the deposits were placed.
The housing provident fund is a saving program that allows employees and employers to set aside a portion of wages that can be used as mortgage deposits.
"The move will help employees gain reasonable returns from their deposits in the fund and make the program fairer and more effective," the PBOC said.
The hike will not affect the country's overall interest rate system, it noted.
Chinese authorities have issued a slew of measures to revive the property market after it took a downturn in 2014 due to weak demand and a supply glut.
The government has lowered bank interest rates and cut down payments for first home buyers to digest mounting house inventories.