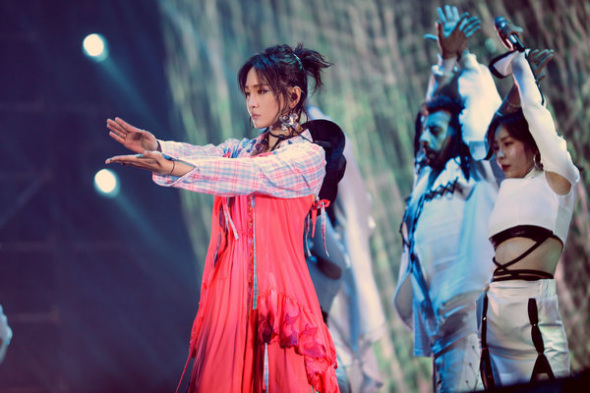 Zhou Bichang says that while the way of consuming music has changed today with more people listening to music online rather than buying physical records, she still likes CDs. (Photo provided to China Daily)
With chart-topping hits, sold out concerts and more than 20 million followers on her Sina Weibo account, Zhou Bichang is never far from the headlines.
However, after releasing her ninth studio album, Not Typical and touring the nation last year, she decided to take a vacation and go to London to study electronic music production.
"It's a great experience to go back to school and to live in a city which is foreign to me. I can still recall how cold I felt when I waited for a bus. The courses were mostly about technology. But I was not bored at all as I like researching music," says Zhou, who was in London from February to April.
Zhou's trip to London also inspired her to launch a new project after returning to Beijing-Bibi Zhou Live Talk On Campus-which will take her to seven Chinese universities in May and June.
The first stop was Xi'an Jiaotong University on May 13, which will be followed by universities in Guangzhou, Chengdu, Nanjing, Shanghai, Harbin, and Beijing.
Zhou held interactions with students as well as perform live shows.