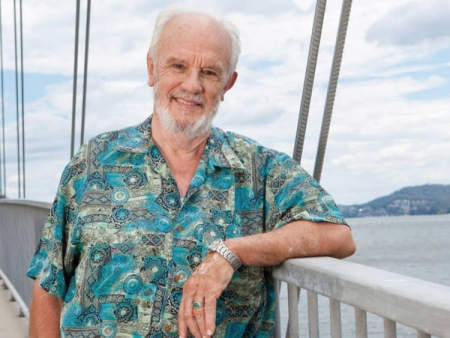 James Harrison has saved millions of lives. /Australian Red Cross Blood Service Photo
Saving 2.4 million babies by donating blood for six decades – "man with the golden arm" has been hailed by thousands of Chinese netizens Sunday.
James Harrison's blood contains a high level of a rare antibody, which can be used to produce medicine combating hemolytic disease of the newborn (HDN), a potentially deadly condition that can occur when mothers and their unborn babies have incompatible blood types.
The 81-year-old man announced last Friday that he would stop donating since the Australian law requires blood donors to be at most 81-year-old.
"It's a sad day for me," Harrison told the Sydney Morning Herald. "The end of a long run."
The Australian man, who reportedly gave blood every week, has donated more than 1,173 times in total. The country's Red Cross Blood Service estimated how many lives he has saved.
"I'd keep on going if they'd let me," he said to the Herald.
Harrison was invited by doctors to make Anti-D injections to help high-risk pregnant women, after he had a lung removed at the age of 14. Doctors found there was a unique property in Harrison's blood after he had received blood donation from 13 people during the surgery.
Since 1967, three million Anti-D injections have been produced with Harrison's blood, benefiting people all over the country including his daughter and grandson.
There are only 50 people in Australia share the same properties with Harrison, who hopes someone will break his record in the near future.
The story of Harrison has been trending on Chinese social media platform Weibo.
"Respect," commented @wangchouchuan.
"Burst into tears. Although I have never been donated, I want to say 'thank you'," said @Lanchengyituoshi.
"Rich blessings for health and longevity is my special wish for the man of virtue," said @Huoxubugai.