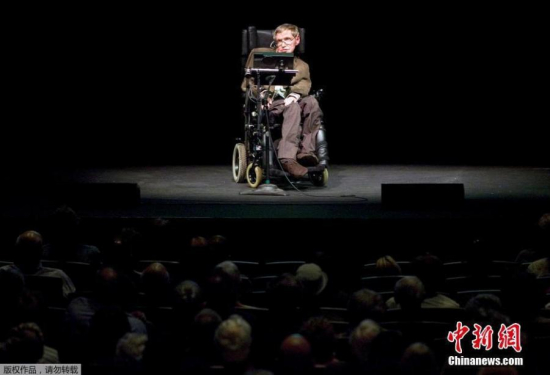 File photo of Stephen Hawking. (Photo:/Agencies)
Members of the public have been invited to apply for tickets to attend a celebration of Professor Stephen Hawking's life at a memorial service in Westminster Abbey on June 15, with visitors from the future welcome to apply, local media reported.
His ashes will be interred by the graves of fellow scientific giants Isaac Newton and Charles Darwin.
Applicants need to fill in a form online and state their date of birth. Fans of the man who dedicated his life to unravelling the mysteries of the universe have observed that it can be any day up to the end of 2038.
Up to now, over 10,000 people from more than 50 countries have applied for tickets. London blogger IanVisits was among those who noticed that the application allows people born more than 20 years into the future to come and said that "Professor Hawking once threw a party for time travelers, to see if any would turn up if he posted the invite after the party."
"Look out for time travelers at the Abbey," the blogger said.
Hawking once held a "time traveler party" back in 2009, but no one turned up at that time.
A legendary figure in the modern history of physics, Hawking, who died at the age of 76 on March 14 this year, is known for his work with black holes and relativity, and has authored several bestsellers on science, despite being bound to a wheelchair after contracting a motor neurone disease in 1963 at the age of 21.
He broke new ground on the basic laws which govern the universe, including the revelation that black holes have a temperature and produce radiation, now known as Hawking radiation.