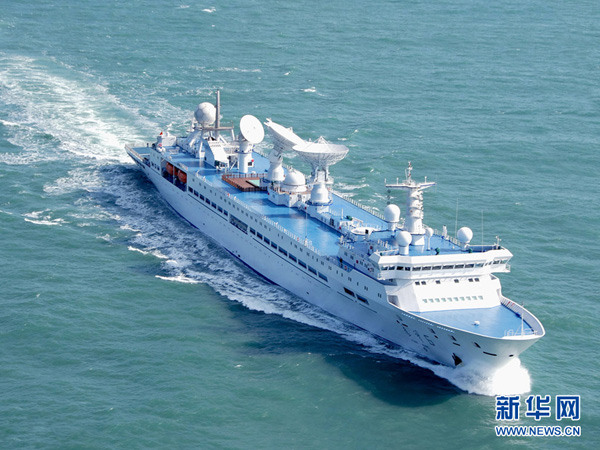 File photo of the tracking ship Yuanwang 6. (Photo/Xinhua)
China's tracking ship Yuanwang 6 departed from a port in East China's Jiangsu province Saturday to monitor Queqiao, the Chang'e 4 relay satellite.
The Chang'e 4 lunar probe will be launched at the end of this year on a mission to land on the far side of the Moon. A relay satellite named Queqiao is responsible for transmitting signals between the Earth and the far side of the Moon, essential for the lunar probe.
The maritime monitoring and control of Queqiao will be performed by Yuanwang 6 and Yuanwang 7 in the Pacific Ocean. Yuanwang 7 has just completed a monitoring mission for the APSTAT-6C communication satellite and is already in the new mission area.