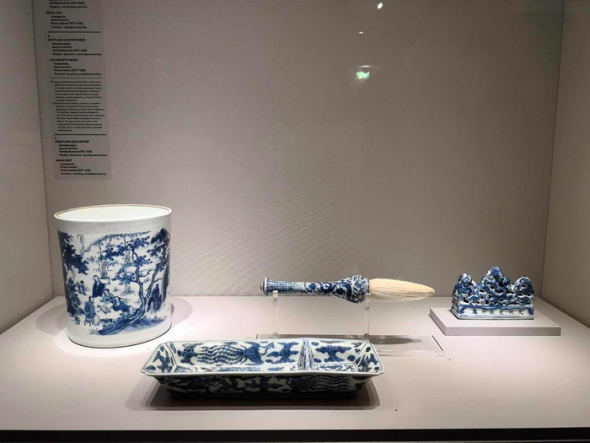 Cultural relics from to the Ming Dynasty are on display at the Moscow Kremlin Museums in Moscow, April 16, 2018. (Photo/Chinaculture.org)
The opening ceremony of an exhibition featuring cultural relics belonging to the Ming Dynasty (1368-1644) was held at the Kremlin in Moscow on April 16.
Titled Ming Dynasty: The Glory of an Era of Intellectuals, the exhibition features 156 showpieces in 83 sets carefully selected by the Shanghai Museum, including bronzeware, lacquerware, porcelain, silk and furniture.
Many of the exhibits were unearthed from the area around Shanghai. They are of both great aesthetic and archeological value as testaments to the consummate skills of Ming artists and craftsmen.
Olga Golodets, Russian deputy prime minister; Li Hui, Chinese ambassador to Russia; and Elena Gagarina, director general of the Moscow Kremlin Museums, attended the event, along with many other Chinese and Russian officials and almost 100 guests.