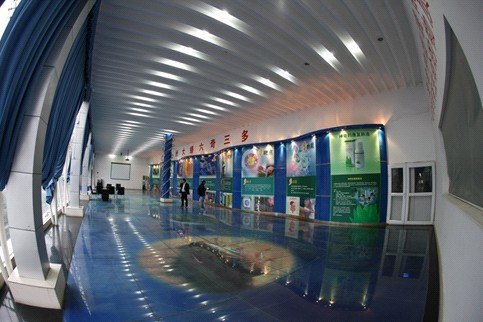 An undated photo shows the monitoring hall of the farm. (Photo/cnr.cn)
An AI-controlled farm where six billion cockroaches are bred annually in Xichang of Southwest China's Sichuan hit headlines of overseas media recently.
The cockroaches are bred for pharmaceutical purposes, with the bugs used in manufacturing a potion for treatment of respiratory, gastric and other diseases.
The reason why such a large number of cockroach - even larger than the human population on the planet - can be bred and controlled there relies on a facility powered by artificial intelligence (AI) system, said South China Morning Post.
The system can constantly collect big data in over 80 categories, including humidity, temperature, food supply and consumption. It also monitors changes like genetic mutations and how they can affect the growth of each individual cockroach.
The researchers said the system works and adjusts breeding methods based on its self-learning, which would ultimately improve the cockroaches' breeding number.
Cockroach farms are not rare things in China, but no one can match the scale of this one. And the potion made out of it has already cured more than 40 million people, according to a local government report.
Some foreign reports expressed concerns about such a large number of cockroaches escaping, but the farm has been "fully sealed like a prison" and is "warm, humid and dark all year round", said the Post.
China's AI industry has developed rapidly in recent years and it aims to become a global leader in the next 15 years.