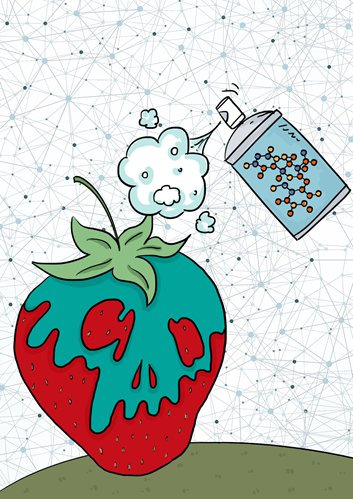 (Illustration: Chen Xia/GT)
A new report released by Environmental Working Group (EWG), an American environmental organization, lists strawberries as the "dirtiest" produce, followed by spinach, nectarines, apples, grapes, peaches, cherries, pears, tomatoes, celery, potatoes and sweet bell peppers.
Avocados are the "cleanest" produce, followed by sweet corn, pineapples, cabbages and onions, Xinmin Evening News reported Thursday.
Since 2014, EWG has conducted an annual analysis of pesticide residues found on conventionally grown fruits and vegetables and provided consumers with guidance via its "Dirty Dozen" list and "Clean Fifteen" list, both which highlight fruits and vegetables with low and high pesticide residue.